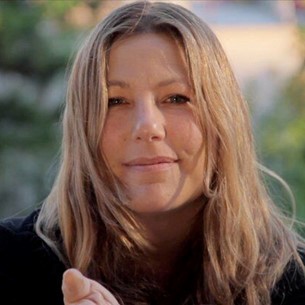 Shajen Joy Aziz
When you start to align with your passions and purpose, you unintentionally permit others to do the same. It's why
we're here; to live our passions and share our gifts. The ripple of a conscious and compassionate community commences with you. The more we give of anything, the more we receive. If you want to improve your life, give energy to the things you love and take focus away from the things you don't.

Now, there is a challenging side to all this. You see, when you start on your path to discovering the Gift, one of the first things you notice is that the biggest obstacle on this journey is you.

How is that possible?

Remember your conditioning by your family, school, friends, lovers, colleagues, etc.?

Established beliefs, both the ones you are aware of and the ones which limit you, can get in the way if you are not aware of them. Often those patterns and your subconscious mind would like them to stay as they are because change is hard.

Your knowledge systems. Your mind, emotions, and established patterns are both a blessing and a curse. These survival patterns have helped you to prevail, and now it is time to focus on new ways of being so you can flourish.

How do you do this? First, you have to open yourselves to the possibility that there might be something extraordinary for you to learn. There might be a new possibility that you never thought of before. And even better: it's there for you to discover so that you can move powerfully into the life you are here to have. I promise you there is a reason for your life experiences. I promise you that you have something extraordinary to share with the world that is as unique as your fingerprint, as impressive as every snowflake.

People ask, "What's the meaning of life?" I believe the meaning of life is to give it meaning. We are meaning-making machines. You are a Nova, a divine emanation of universal energy, and you are here to express who you are. It is in that self-expression, in actively leading yourself down new pathways, that you will find your true power. And when that happens, things will never be the same.

Our mind, our emotions, and our conditioning are the core of how we behave, what we believe, and thus the source of our viewpoint on life. What I have learned since doing this work is that we in first-world countries have the power to choose our life's outcome if we decide to believe that choice is possible. The first step is to get to know ourselves deeply and be open to personal evolution and transformation. You are only stuck when you choose to be attached to a specific outcome. I know it doesn't seem that way that some outside force holds you in a place you don't want to be, but that's not true.

I believe that as we transform ourselves, we change our world. Your mind, emotions, and conditioning impact your everyday life. Remember, you are a tremendously powerful force, and what you focus on expands.
It seems blindingly obvious, but too many of us don't follow through with what we know to be true. The more you understand your inner nature, the better you become at being an energy surfer and catching the right ripples and surfing the waves of life with clear insights, intentions, and integrity. - Shajen Joy Aziz, M.Ed., M.A.
https://discoverthegift.com/our-speakers/shajen-joy-aziz-m-ed/