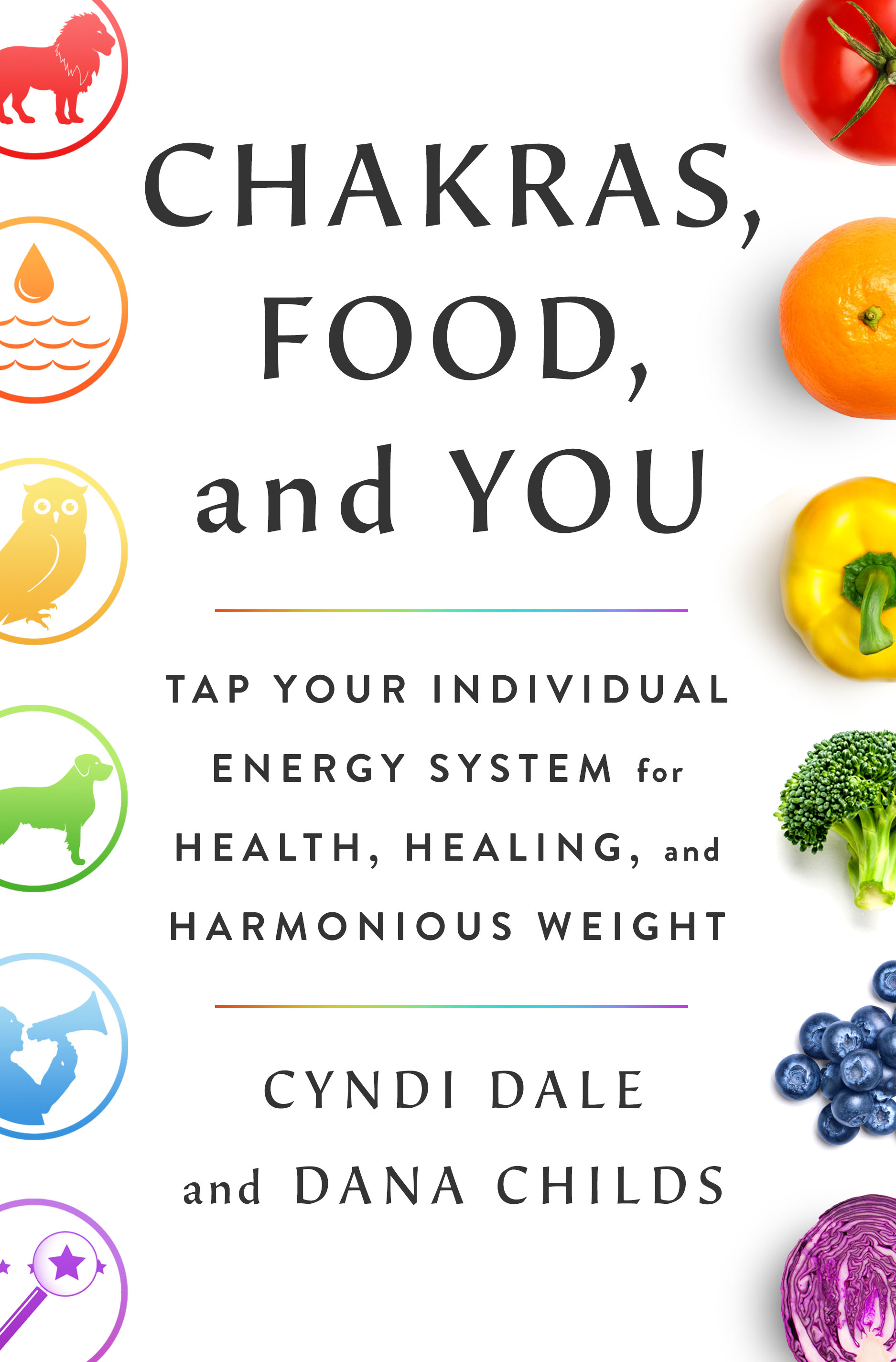 What's Your Chakra Personality?
Decode your major chakra and enhance your self-awareness.

By Cyndi Dale and Dana Childs

You may have already heard of chakras—the subtle energy centers along the spine that manage every part of your life. But did you know that you have one major chakra through which your true personality expresses? You do! And when you know which one, you are better able to make choices that support your mind, body, and soul.

Ready to decipher your major chakra?

Cyndi Dale and Dana Childs developed a simple ranking quiz that outlines the traits of the 12-chakra typing system featured in their new book,
https://chakrasfoodandyou.com
. Why the 12 rather than 7-chakra system? Decades ago, Cyndi developed the 12-chakra system, and the robustness lends to a more exact personality description.

After ranking the statements below, you'll match your highest-ranking list of traits to the related chakra. You'll learn all about your primary, soul-based characteristics.The quiz actually features eleven chakras, as the twelfth is unique to each person. Don't worry! There is a special section dedicated to helping you figure out what sort of support your 12th chakra needs.


(Quiz)

Rank the following eleven descriptors using numbers 1 to 11. Number 1 pertains to the list that best describes your personality; 11 will be the least applicable. Use each number only once. You'll ruminate on your twelfth chakra uniqueness in the debriefing.

(a)___ Physical. Active. Mover. Shaker. Always on-the-go. Sitting still happens only when

you're sleeping.

(b)___ Expressive. Emotive. Sensual. Creative. Feeler of feelings and an artist at heart.

(c)___ Organized. Structured. Analytical. Sensible. Adoring of facts, making lists, and

all things orderly.

(d)___ Accepting. Tender. Caretaker. Affectionate. Lover of love and happiest when spending

quality time with others.

(e)___ Philosophical. Ruminator. Teacher. Learner. Your idea of fun? Spending time writing,

reading, listening to podcasts, singing aloud, or watching documentaries.

(f)___ Visual. Strategic. Imaginative. Aesthetic. How things look matter from details to big

picture—whether it's a room you're inhabiting or a company you're running.

(g)___ Spiritual. Transcendent. Devoted. Meditative. Knower of the holy.

(h)___ Mystical. Otherworldly. Shamanic. Healer. Connected to supernatural planes and

compelled by the mysteries of the Universe.

(i)___ Idealist. Dedicated. Crusading. Ideological. Devoted to the causes that matter to you.

(j)___ Organic. Natural. Environmental. You're happiest when outside, be it basking in the sun

or swimming under the stars.

(k)___ Leader. Masterful. Directive. Chief-like. Yup, you're the one in charge—and everyone

knows it.



(Answer Key)

Examine the answer key below to determine your major chakra, which is described as a number and also a label. Basically, your number one pick is your primary chakra. Read through that selection to learn all about your personality traits and also the Goop product that will best support your true self.

Do you want to also accentuate your next couple of strong chakras? Or even develop a weaker one? Try those chakra type products as well!

First Chakra Manifestor. You're the builder and manifesting expert of the chakra zodiac. You can think of something you want to do—and bam! You're doing it. Your power originates from the root chakra in your hips, and its energy keeps you go, go, going. Sitting still? Not your thing! For you, life is a race, and you're destined to win.
Second Chakra Creator. Ahhhh, it's time to feel the feelings and indulge in sensuality. Based in your abdomen, this pleasure energy center helps you innovate through challenges and into new opportunities. No matter what you're doing, be it painting, writing, designing, or arranging numbers on a balance sheet, you will do it with a creative flair—and likely some sex appeal too.
Third Chakra Thinker. Your brain ticks along like a computer and you constantly process data, thoughts, and ideas. The chakra that propels you is based in your solar plexus, and the energy it provides is all mental. You magically arrange all that intellectual energy in organized systems that lead you right up the ladder to success.
Fourth Chakra Relater. If your life doesn't feel like a rom-com, you're likely watching one! You lead with energy from your heart center and your motto is "life is about relationship." As Queen or King Caregiver, you love indulging your own romantic vibes and generous heart.
Fifth Chakra Communicator. To share, to learn, to teach—these are the activities that light you up. You live to explore and espouse the philosophical. Words, tones, songs, podcasts, documentaries—these are all valued. It's no coincidence that many undertakings originate from your throat, which is the placement of your strongest chakra. And let's not forget your nose. Scents matter to you.
Sixth Chakra Visualizer. Ruled by the third eye in the forehead, you are turned on by design and aesthetics. And what about those psychic images that slip into your consciousness? The most strategic of the chakra types, you can hold goals for yourself, others, companies, and endeavors.
Seventh Chakra Spiritualist. You illuminate any room with your purity and devotion to your sense of the Spirit. Ethics, values, and justice are key qualities through which you meet your life. Ruled by your white light center at the crown of your head, you shine that light on everyone and every situation you encounter.
Eighth Chakra Mystic. Attuned to the visible as well as the invisible, your shamanic nature compels you to notice who needs some healing. You can traverse all elements of the cosmos, dark and light, through the black and silver energy center above your head that links you to the Universe.
Ninth Chakra Harmonizer. Is there a good deed to be done? A cause you can rally behind? That's your calling, to create connection where there is disconnection and represent those not spoken for. An idealist by nature, you are compelled to bring humanity together in love and peace. All in all, you're driven by the unconditional love flowing through the gold center found about one-and-a-half-feet above your head. Wild, right?
Tenth Chakra Naturalist. Nature is organic, and so are you. Based in the chakra that's found about a food-and-a-half beneath your feet, you are the earthy one. Hiking, camping, caring for the plants and animals—anything that's outside is your thing. When natural and organic, your beauty rituals will support your soul.
Eleventh Chakra Commander. The natural born leader! Capable and strong, you'll instinctively rise to the top. In fact, you can orchestrate a group of volunteers or an office full of employees. Want to know a fun little secret? You can summon and direct more than people or groups. Uh-huh. Through utilizing the energy center concentrated around your hands and feet, you can control the wind or cast spells. Only good ones though, ok?

The Twelfth Chakra
Your twelfth chakra is found on the outside of the auric field. It's also anchored in the center of your chest, the haven for your unique essence.
Your twelfth chakra carries traits and inspirational ideas unique to you. Want to connect to your specialness?

Take a few deep breaths and focus on the center of your heart. Ask to become aware of your totally individualist qualities and needs. Then create a list of what ideas came to you!
Bios :
Cyndi Dale is an internationally renowned master energy healer and the co-author of Chakras, Food and You.
https://www.CyndiDale.com
Dana Childs
is an intuitive, energy healer, and co-author of Chakras, Food and You.
https://www.danachildsintuitive.com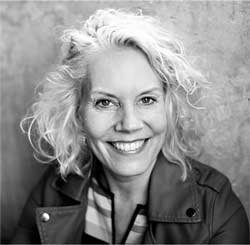 Cyndi Dale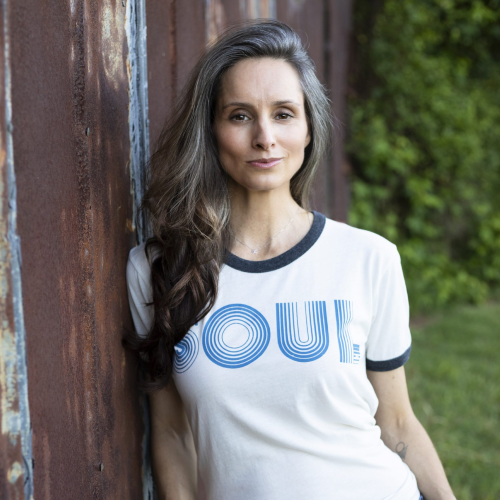 Dana Childs