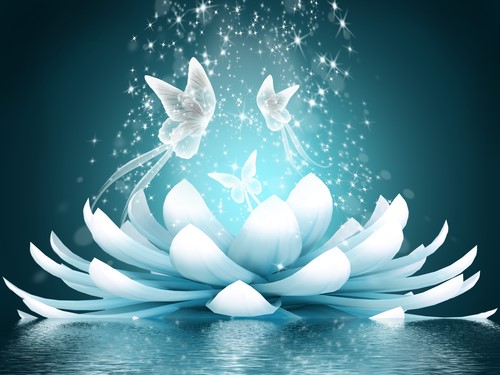 Water

1/ Water of Life

sweat
teardrops
and what flows with blood
through my heart
all taste as salty
as seawater
to the tongue of my poetry

except the dew that glistens with morning glows
or in starlight

2/ Water of Love

with her transparent tenderness
coded with colorless violence
she is always ready to support
or sink the powerful boat
sailing south


Earth and Air

Some sing life will restart out of soil
Some sing out of air
From what you've never heard of
You give up on those who hate soil
But if it were to be born once again
You doubt you had any idea of love
Not to sing that for construction air
Would not hold even with sunlight
Or suffice

Earth

i think not; therefore, I am not
what I am, but I have a color
the skin my heart wears inside out
tattooed intricately
with footprints of history


Fire

1/ Fire Mudra

Purest energy
Purest spirit
Keeps burning
Inside her womb
Like a bold and brilliant ball
Like an inner sun
Its light evaporating her entire body
Into a thin mist of light
Slowly vanishing into the heavens
Although its shape still remains
Around her tiny spot of consciousness

With her palms put together against her naval
She witnesses her own soul
Spiraling, dancing
Between the fire and the light

2/ Fire Power

your soft power bursting from your ribcage
as enthusiastic as a phoenix is supposed to be
when you fly your lipless kisses
you reach out your hearts
until they are all broken

Metal

1/ Inner Metal

digging deep
in the remotest corners within my body
i collect all the minerals
hidden behind my thickened heart
or close to my freak soul
and refine them into a flat alloy
which i can wear
like a red badge of courage
when i charge into the battlefield

perhaps i should have shaped it
into a sword or a dagger?

2/ Outer Metal

he used to be totally dull-colored
because he came from the earth's inside
now he has become a super-conductor
for cold words, hot pictures and light itself
all being transmitted through his throat



Winds

There are winds to lead and winds to avoid
There are winds to sweep like a million unseen brooms
Winds to break every head on the bare land
Winds to caress or flirt with the tenderest spring petals
Winds to uproot century old oak or willow trees
Winds like heavy sighs of history blowing out every light
Winds of leaves, flowers, rains, snows, sand and dust
Winds that whisper, winds that whistle like screaming monsters
Winds that you can never walk against, pushing buildings and cities

Winds that swirl around and make the whole world dizzy
Winds that drive waves upon beaches like stampeding horses
Winds that send roofs, beds and pigs up above dark clouds
There are winds that blow all golden sunshine into white winter
Winds that strike human hearts like bells ringing fiercely
Winds that never stop waving, wallowing and warring
Even if you long for just one damned moment of peace

Wood

rings in rings have been opened or broken
like echoes that roll from home to home
each containing fragments of green
trying to tell their tales
from the forest's depths
Yuan Changming grew up in an isolated village, started to learn the English alphabet in Shanghai at age nineteen, and published monographs on translation before leaving China. With a Canadian PhD in English, Yuan currently edits Poetry Pacific with Allen Yuan in Vancouver. Credits include eleven Pushcart nominations, eleven chapbooks (most recently LIMERENCE) as well as appearances in the Best of Best Canadian Poetry & BestNewPoemsOnline, among 1879 other literary outlets across 46 countries. In March 2021, Yuan served on the jury for Canada's 44th National Magazine Awards (poetry category).
Lotus Image & License: Depositphotos_3273810