I met a woman at an event a few years ago who declared that she always imagines the worst-case scenario or that things won't work out the way she would like. I asked her how that life-plan was working out for her and she sadly said she felt constantly disappointed with life. And it could all be so different for her…

If we spend all our time consciously thinking about how stressed we are, how many problems we have and how we can't cope…we are constantly adding all our energy to the situation.

I realise some of these things are far easier to write about than actually transform away from. What we will do throughout the rest of our time together is give you some ways to move away from any self-defeating thoughts and behaviours to take control.

If we decide we just don't care, how is anyone else supposed to care either?
It seems like the easiest choice in the world to not care, after all we are never going to be disappointed if we decide nothing matters.

Yet…and yet. The paradox here is by not really caring we are setting ourselves up for disappointment after disappointment, until unfortunately this becomes kind of the accepted normality for us. Learned helplessness.

Caring about our own life, our own future path, requires commitment and for sure, although life may well still present challenges (it's how usually we grow as people) caring will ensure we find a way around, over or through the issue before us. And the reason is because we care to care, this involves us directly in the process of creating our own life.

We need to be bold enough to be in the driving seat of our own life…

FEELINGS ARE OUR FEEDBACK

The way we feel about a situation or indeed an individual, is invaluable feedback about our stress levels relating to that exact thing or person.

So, our feelings act as our feedback barometer. The emotions that we feel about anything or anyone tells us the effect the situation or person is having on us.
Naturally, we want to have all only those good feelings and buy out of all the bad feelings, right?

Well partially yes, however, the things that we feel good about are those which do not usually require any work. We are perfectly happy with the situation and we need to treasure those moments, those things we feel good about - then more or less put them metaphorically to one side for now.

Next. let's focus on the bad feelings, because the bad feelings are far more valuable to us when wishing to deal with stress.

In fact truthfully there are not really any genuinely good or bad feelings. Feelings are only feedback from our subconscious minds. Our bad feelings really are invaluable, as these show us areas of our lives that we need to work on, areas of our lives we now need to act upon and change.

Feelings are energy. Now that we know those areas of our live that we feel worse about, bad about, there are strategies or actions we can take in order to transform that. It has long been scientifically proven that our thoughts are indeed an energy wave that emanates outward from our brains into the bigger world and then boomerangs straight back to us in the form of our experiences in our actual life…

THE POWER OF OUR MIND TO AFFECT HEALTH

To give an example of how this can affect us in a negative way, I have witnessed perfectly fit and healthy people who have fixated on the extremely unlikely chance of developing a certain illness. Perhaps someone in their extended family once had this illness, however, this does hardly compel them to also go ahead and develop it. What we think about constantly is what our life becomes, so these people fixate, they learn everything there is to know about the illness. They tell everyone about how much they don't want to get this illness and imagine they can feel the first signs or symptoms in their bodies, often going to the point of visiting their chosen healthcare provider just to be sure they're okay. Sure enough, inevitably at some point, doesn't always happen quickly, often it can take years, yet sadly the exact illness they so feared does develop in their body. The very illness they fixated on, which scared them so. Even more unfortunately, they now feel vindicated in their original fear…

At the other end of the scale, I found myself with a health challenge a few years ago. I will spare you the finer details, but needless to say a few specialists had "the conversation" with me, which certainly gave me plenty to think about!

I quit work for a year to focus all of my energy on ways I might heal. Through following my intuition, I adopted a new dietary regime, opted to become as physically fit as my current situation allowed me to be, spent many hours meditating (meditation will be covered shortly) and focussed my attention on all of those things I could feel gratitude for in my life. I recovered, and now lead a fuller more contributory life than ever before. In fact, I remain convinced this health challenge only occurred to lead to my own greater understanding and so I could then better help others!

THOUGHTS LEADING TO NOUGHT

Occasionally we all find ourselves in those moments when we feel a little sorry for ourselves or perhaps think that the world is not always quite so fair. Happens to all of us, certainly has to me and I am sure it will be the same for you as well.

Having the odd moments of Thoughts Leading to Nought are part and parcel of our existence as humans. The difference is in our ability to be accepting of these moments. Oh, we can be…but definitely not for too long!

Just as negative thinking can become habit forming, equally so can thinking in terms of positive outcomes and good things coming into our life.

So, next time you are having Thoughts Leading to Nought do not dwell on them or feel disappointed with yourself. Accept this has happened and that is okay because it is all part and parcel of being human.

Then instead begin to focus on a positive happening you recently experienced or remember to feel a little gratitude for the good things in your life. Consciously turn away from the bad feelings and you will soon train yourself to have a new attitude. With the right mindset, anything that is possible is possible and we will focus more on this throughout the rest of our time together.

The tools are right there within all of us to overcome our self-imposed limitation, rules for ourselves and become amazingly free of the associated anxiety.


WE ALL SET RULES FOR OURSELVES

Rules on what is acceptable in our own behaviour and that of others; and often these rules tend to be quite rigid. At one time in our life they may have been perfectly logical and worked for us then. We are creatures of habit unfortunately, and by being creatures of habit what worked for us when we were say twenty years old, certainly won't be exactly working for us in the same way when we are instead forty or fifty!

About two decades ago in my career I used to run through my daily tasks in the same order every single day without fail. And I really dislike routine! Yet, here I was operating like a cog in a clockwork machine each and every day. I felt unhappy and lacked any real understanding about why my motivation levels were at rock-bottom.

I wrote a list detailing what about my life made me unhappy, and it quickly emerged that I was actually bored. Bored with every day seemingly running exactly like the one before and more than likely the next one would look just the same and so on.

So, I changed!

Mixing around my established routine, introducing new things into my schedule such as writing magazine columns, more media commitments on radio and TV, and taking the time for at least a thirty minute walk each day, ensured I have never once felt bored with what I do since.

It is incredibly helpful to look around at anything in our thought patterns and habits which is limiting us. Making us feel unhappy. Any of our own self-made rules about what is acceptable or unacceptable.

Really deeply ponder this, dig-down forensically to exam all those rules you make for yourself and especially any of them which no longer seem to be serving you. Write them down, as I did.

Once you have done this, then it is time to let some rules go. You will feel so much better…you will have to trust me on this one. Do it for yourself and see…go on, do it now!


LOVE IS THE SOOTHING BALM THAT HEALS THE PAST

If there is some aspect of your personality or reactions in certain situations that is troubling, you have every reason to be feeling deeply happy. That you are even aware enough to actually be concerned and also if something feels so wrong then it can also surely be changed.

A polarity exists within all of us. Call it yin and yang, positive and negative or light and dark. Whatever label we place upon it, part of living in a human body is to know this polarity. Bring to mind people you know; it is certainly easy to see examples of both extremes of this polarity in action.

We need to come to the point of acceptance. Our own faults always show us something about ourselves that needs attention and this can be worked on. We need to embrace them and come to appreciate them. As we talked about earlier, becoming the perfect person is impossible. We will just end up frustrated.

Far better to send your own loving energy into your own perceived faults and take ownership of them, rather than fighting windmills. Instead alter the emotions which surround them, through the acceptance that you don't need to be perfect. Transformational change can then begin.

Questioning is the beginning of wisdom. And questioning your own nature shows a desire to know yourself better, here lays the deepest wisdom.

I cannot overstate that forgiving ourselves and others is actually the single greatest favour we can do for ourselves. Forgiveness and feeling love, completely frees us from having to go through the same traumatic emotional responses continually. The next occasion a similar triggering situation occurs we are free. This time the event will be looked at in a completely different way. With gratitude for the self-healing that has now taken place. Closure having been made.

Forgiveness is about ourselves and how we feel; the emotional healing that comes from bringing love into a previously unresolved event in our own past is all. There is absolutely no need at all for any other person or persons involved in the event to know that you have gone through the process of forgiving through love.

Strangely enough though, as the vibration surrounding the event has now changed; and the emotions are now calm, it quite often happens that the person or persons involved, if they are able to, will also respond to you in a different way than before. On a cellular level you will feel different to them, that combined with the changed energy you are sending out can make them react quite dramatically differently to you.

And even if they don't, at least you now know that it is only because their own feelings are not yet resolved and they are still a way off from escaping their own quantum see-saw of cause and effect.

Forgiveness is the best favour we can do for our self.

ABOUT DEAN FRASER
Dean Fraser delivers talks on 100% natural methods we can all use to deal with stress, rather than events controlling us. He visits to give talks to mental health awareness groups, educational centres and at his own stand-alone events.
https://www.deanfrasercentral.com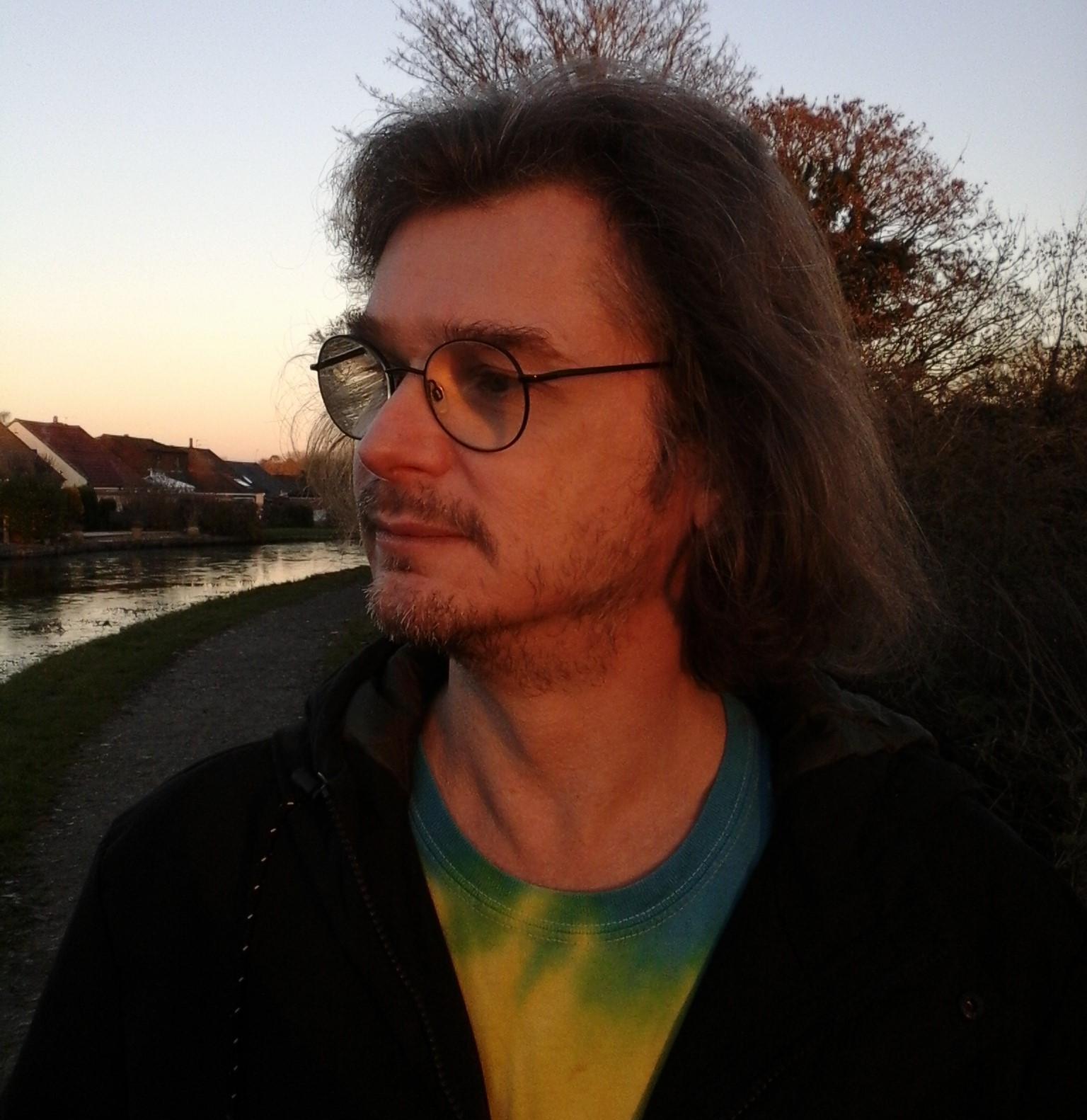 Dean Fraser