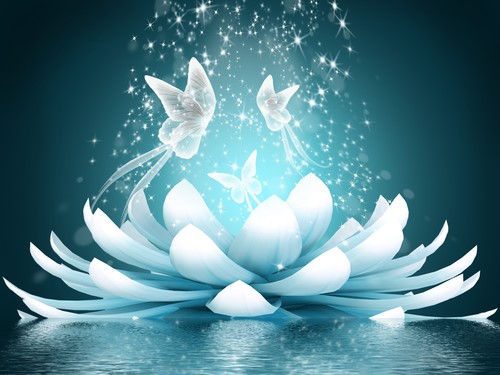 Neo-Matrilinealism

[Given the highest power
The greatest gift to give life
Like the Creator Himself, women will be better
Care takers of all human societies as they once were
Since they neither corrupt absolutely
Nor really enjoy seeing blood-shedding besides
Their own. Is this just wishful or
Rational thinking? Or]

Can this conceit be transplanted at least into
A poem if not practice at all?

Calculating for Redemption

While counting what I really possess, I ruled
Out my car & house first, for they could be
Lost or destroyed anytime; then I excluded
Money & fame, which would have nothing
To do with me after my death; finally I
Dis-counted my wife & even my offspring
As the latter are totally independent
Human beings, while the former can readily
Marry another man. As for the poems
I have written, or the books I have published
They would vanish even before my name
Could be connected to my life story. Yes, I do
Have some memories, yet they will become
Downloadable & subject to random edits
By a stranger, a robot or a godling. In other
Words, what is really left is only, nothing but
Only the thought that is bubbling in
The quagmire of my mind at this antlike
Moment, which is being sucked into a black
Hole in the mind. What else do I really have
Except this gift from above, from afar?

Estrangement, Giving

Being myself differs from being a man
A glare sound never echoes beyond the mountain

I have kept shedding blood since I was a teenager
Just to give or not to give birth (to a father

Though I can do so without a boy's contribution)

There are countless attempts to penetrate my heart
& body if lust is not a loss or legacy of love

The femininity in my brain has a tenderer structure
& texture as I often fumble for the hidden key

To your patriarchy, to your potency in darkness
In darkness, my Lord, I defy Adam's manhood

Wooing: Gift for Huahua

One bouquet
After another
He keeps sending her
Red red roses
Newly plucked
From among words, English
Or Chinese, besides emojis
Pictures, all grown
In his innermost garden

While she continues
Refusing to accept
Anything with or
Without a shape
Over & over again
Until his heart finally
Becomes withered
& more withered
Into a blood-bold rose
Sadly stuffed

Gift Shoes from Li Lan

I believe the pair of shoes you sent me as a
Birthday gift is made of genuine leather, but
It needs a pair of socks & even a pair of
Trousers made of natural, not artificial wool
To go with it, which in turn requires an
Equally authentic leather belt to tie my
No less faithful lower body, including my
Penis that has become softened with age
As with my mind & heart, but despite all
My bona fides, my upper body is clothed
With manmade or fake fibres, especially
My face masks, or faces per se, not only to
Protect me against covid-19, 22, or anything
Else like that, but to cover my mouth
& nose in case I should inhale false air
& spit out some hardened spittle of truth
About life, about the real world. Indeed
I am never sure if that's your original in-
Tention, but I do like whatever is actually
Genuine, real, true, natural or authentic
While I keep walking along, or alone

Returning to Hometown: for Qi Hong

1/ Jinzhou, October 7: an Episodic Sonnet

After celebrating your father's birthday, you
Went out of your way to see my mother in
Jinzhou as my shadow wife, rather than in
Any other dubious capacity. Though you


Stayed there for 15 minutes only, you left a
Handsome red envelope containing all the
Filialness of a Confucian son on my behalf
Indeed, I may not survive the Pandemic, nor

Might she hold long enough for me to cross
The Pacific again, but your ad hoc visit gave
Her the best comfort from a daughter-in-law
Yes, she felt sorry she did not take a photo with

You, but I assured her to commemorate the
Meeting in a foreign language as she wished

2/ Zhuhai, October 8: a Lover's Stone

No, no, no, you should not have had a thief's
Conscience when you went to see my mother
On my behalf, for a heart-stealer is no thief
In the first place
As for the gift of a big stamp
Jade, it was given not to you alone, but to both
Of us, which you can cut into two, one to
Carve into an artist's seal for you, the other
A poet's signature for me. More important
From the same piece of jade, they can produce
Gold-like artworks, if used together
Like a philosopher's stone
Yuan Changming grew up in an isolated village, started to learn the English alphabet in Shanghai at age nineteen, and published monographs on translation before leaving China. With a Canadian PhD in English, Yuan currently edits Poetry Pacific with Allen Yuan in Vancouver. Credits include eleven Pushcart nominations, eleven chapbooks (most recently LIMERENCE) as well as appearances in the Best of Best Canadian Poetry & BestNewPoemsOnline, among 1879 other literary outlets across 46 countries. In March 2021, Yuan served on the jury for Canada's 44th National Magazine Awards (poetry category).
Lotus Image & License: Depositphotos_3273810