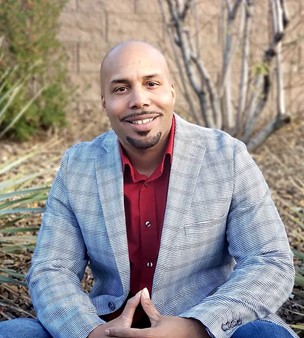 Robert Allen
Self-Care is Not Selfish it's Necessary.
One of the classic myths in practicing self-care is that the act is selfish. However, this belief couldn't be further from the truth. Self-care is so much more than taking a vacation, a break, bubble bath, or a spa day. Self-care, as I define it is simply doing that which fills your cup in your most needful space. In essence, self-care is progressive and changes as we learn, grow, and endure different aspects of life to include work life balance, a change in responsibilities, managing new relationships, as well as family responsibilities and needs.
There are many roadblocks that we allow to keep us from practicing healthy methods of self-care. Many of these roadblocks starts with us. The story we tell ourselves is powerful, and sometimes that story is to keep going, keep pushing, and that there is no time for self-care. I will be the first to admit that I was notorious for pushing well beyond my limits. Often times due to our culture, circumstances, environment, or lack of knowledge/understanding of what true self-care is, we simply refuse to slow down and take the time we need to adequately recharge mentally, physically, and spiritually. Ultimately, we sometimes refuse or neglect to have the most important and meaningful conversation there is to have, which is the conversation about us.
In my book Self-care Let's Start the Conversation, I mention, (based off CDC findings) that more than 110 millions deaths occur each year and is often attributed to some stress related ailment. Hopefully, that caught your attention as it did mine. We must understand burn-out, depression, stress, compassion-fatigue are very real and it is imperative that we understand the effects. The effects of stress range from constant headaches, insomnia, lack of motivation or focus, to fatigue, feeling overwhelmed, and chest pain to name a few.
With this in mind I would like to offer you four pillars, which I call the 4R's. The 4'rs listed below are practical applications that anyone can use to better aide them as the progress in their self-care journey:
Retreat - Time to withdraw and get away. This means alone time by yourself, absent of all distractions. I mean cut the phone off, close the computer, shut off social media.
Knowing when to retreat. Before you are in crisis!

Knowing how to retreat. What is your soul telling you it needs? Perhaps a retreat in nature or whatever works for you.
Reflect - A major part of a retreat should encompass a time of reflection. Reflection is important as:
It allows you to have a clearer perspective.

It allows you to take a personal inventory on how your actions or decisions have contributed to any given outcome. This allows you the space to really think about what matters to you and what adjustments you can make in life. This also allows you the time and space to see what is value added, what depletes you, and what deserves your energy.
Refresh - Seek that which replenishes you. During this stage asking yourself the right questions are key.
Where are you in your span of life and what spaces need to be filled? Knowing where you are in life emotionally, physically, mentally, and spiritually is important
What is needed to fill your cup? Perhaps a time of pampering, a good cry, an old or new hobby, prayer, or meditation.
When and at what point do you need your cup to be refilled? At what level do you not operate optimally? Do not wait until you are depleted.
Who are cup fillers and who


Restore - With your newfound awareness of self, refocus and put together your new strategies and resources, and do what is needed to ensure you are your best you.
In the restoration stage, which is also called regrouping, one can pull from each of the previous stages. What it was like to retreat. What they learned in their reflective space, and what was needed to fill their cup.

Use the aforementioned practices and apply them in various spaces. Adopt the power of saying "NO" or possibly "NOT RIGHT NOW" to help avoid burnout.

You should not be afraid to use your resources. Ask for help. Allow others to support you.

The absolute best care you can provide for others first starts with providing the very best care to yourself.
Those who encounter a retreated, reflective, refreshed, and restored you, receives the best you. In fact, you get to experience the best you! The time is now to invest in you!

Website:
https://www.rwallenbooks.com
Book: Self-care Let's Start the Conversation
Instagram & Facebook: rwallenbooks
Available for trainings and retreats

Bio: Robert was born and raised in Detroit, Michigan. He is a leadership professional and author with multiple advanced degrees in the areas of business, counseling, divinity, healthcare, and leadership. Robert has served in various industries, from education, military, law enforcement, business, mental health, and ministry.
Robert also serves as a board-certified chaplain and growth coach helping everyday people, leaders, and companies maximize their talents and gifts by engaging them through self-care training and retreats, one-on-ones, as well as leadership and coaching sessions. Robert has had great success in helping other by infusing unique skills learned through both professional and life experiences, trainings in various niches of coaching, leadership development, and counseling.
He prides himself on being personable, relatable, and genuinely loving people. Robert enjoys spending time with his wife, kids, family and friends, playing games, camping, cooking, watching college football and playing competitive sports.