Myung Sung: The Korean Art of Living Meditation
By Dr. Jenelle Kim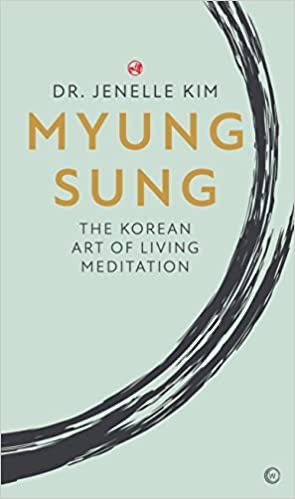 You can experience calm mindfulness in every moment of every day and this book can bring it to you. The principles and stories it contains are powerful reminders of ways we can build a positive life for ourselves and those around us. The message is so powerful.

Mung Sung is extremely well written and a template you can use to examine your personal life. In the age of social media, devices constantly connecting us globally, this book provides a path to balance and centering your life

Find balance and happiness, calmly resolve conflict, walk through stress, accomplish your life goals. You can connect to your limitless reserves of natural energy and discover how your struggles – in work, marriage, parenting, friendships, health, money – become less difficult. By practising the eight keys of Myung Sung, you can transform the way you live your life and uncover a greater sense of balance between mind, body and spirit.

Share this article with friends!