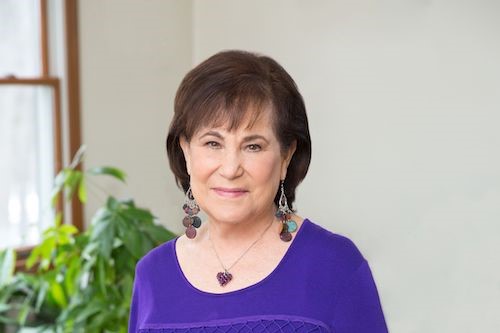 Cheryl Melody Baskins
Nine years ago, I experienced one of the worst summers of my life. My mom was terminally ill, my mother-in-law suffered from dementia, my stepfather-in-law was in crisis, my husband and children needed my emotional support, and three of my dear friends passed away within weeks of each other.

I was rapidly disintegrating into scattered pieces of myself - exhausted, pulled apart, grieving, confused and overwhelmed. Before it was too late for my own health and well-being, I decided to make one minor change that made all the difference. If you are having a tough time in your own life, my gentle reminder may support you, too. My choice may not seem earth shattering, but it gave me just what I needed.

Nurturing. Calm. Light. Healing. Grounded Spirituality.

I promised myself that I would stop for moments in my day and use all my senses to breathe in the magical sounds, sights and smells of nature. I opened my body, mind and spirit to all of life's healing symphonies of wellness, slowly and gently welcoming renewal and rebirth into my anxious soul.

Simply put, I allowed nature to heal me.
My decision to welcome more healing moments for myself gave me the energy medicine and fuel to meet all the intense challenges that were coming my way. When I took time for myself, I could cope better. Even five-minutes three times a day nurtured my tired soul. Fresh air, blossoming flowers, magnificent trees, and the sounds of birds gave me the sustenance I needed, and for dessert, in my stillness, I received spiritual messages from the universe that supported me emotionally.

The whispers of the universe said …

Life is beautiful. It is only hard now. Keep going. You can manage anything that comes your way. Stand tall in your strength, resilience, determination, courage and grace. Trust. Keep faith. Let go of trying to control every aspect. Take care of yourself. You are precious. Treat yourself with loving kindness and empathy. Give to yourself all the caring qualities that you are giving to others. If you embody this magic formula, you will have all the extra reserve you need.

Giving can be heart-opening, expansive, exhausting, exhilarating, disappointing, depleting and gratifying. When you face a crisis that requires a greater extension of yourself, call upon every healing tool available. In between the space of your intense moments, allow yourself the time to breathe, cry, meditate, look up at the sky, take slow sensory walks, create positive affirmations, visualize a better future, and allow all of nature to heal you.
Instead of diving into full throttle weariness, anxiety and self-destruction, change your body, mind and spirit to a higher vibration, put one foot in front of the other, and walk the spiritual path of hope, miracles, love and healing.

Remember to keep your own glass full every day, in both good times and bad. In fact, your glass shouldn't be full. It should spill way over the rim. You never know when your life might require extra strength. If you practice your favorite healing tools for self-care every day, you will have the internal reserve you need in moments of crisis.

You will be able to proudly say to the universe, look what I've made it through!


I'm Still Here!

I'm still here
I'm still here
I'm still here
No matter what.

I am more than who I seem
More than meets the eye
More than who you know
No matter what.

Please shine the light inside me
Bring out the light inside me
See the light inside me
No matter what.

Take the time to know me
Take the time to see me
Take the time to love me
No matter what.

I am love
I am breath
And I'm still here
No matter what.


© Cheryl Melody Baskin
You can find this heartfelt poem in my award-winning motivational books, "Heart-Dreamer: Stepping into Life, Love, Creativity and Dreams – No Matter What" and "Peace Dreamer: A Journey of Hope in Bad Times and Good," both on Amazon and Ingram Spark.

"Peace Dreamer: A Journey of Hope in Bad Times and Good"
https://www.amazon.com/Peace-Dreamer-Journey-Hope-Times/dp/1733368159
"Peace Dreamer" Testimonial

"Cheryl Melody is the new Mr. Rogers. She is one of the most evolved souls in our world and her loving way of relating to the reader will bathe you with endless possibilities and nourish your soul."
- Barbara Gaughen-Muller, President of the United Nations Association, Santa Barbara, California


"Heart Dreamer: Stepping into Life, Love, Creativity and Dreams – No Matter What"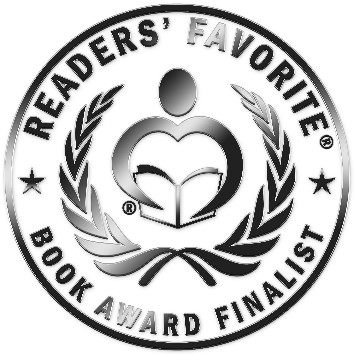 https://www.amazon.com/Heart-Dreamer-Stepping-Creativity-Dreams-No-Matter-dp-1733368175/dp/1733368175

"Heart-Dreamer" Testimonials:

"Heart-Dreamer is not just a book. It's a way of life."
- Ricky Kej, United Nations Humanitarian Artist and Grammy Award Winner

"As soon as I saw the sentence, 'allow your heart to guide you,' I knew "Heart-Dreamer" contained the truth about life."
– Bernie S. Siegel, M.D., Best-Selling Author of "Love, Medicine and Miracles"


Cheryl Melody Baskin is the author of four award-winning motivational self-help books, inspirational speaker, spirituality and peace educator, sound healer, performing artist, recording artist (nine award-winning albums for adults and children under the name, Cheryl Melody, available on all streaming services), and a "peace through music" musician. She received a Life Achievement Award from The Visioneers International Network and is the founder and moderator of a loving community on Facebook entitled,

"Shift of Heart: Paths to Healing and Love." Come join her!