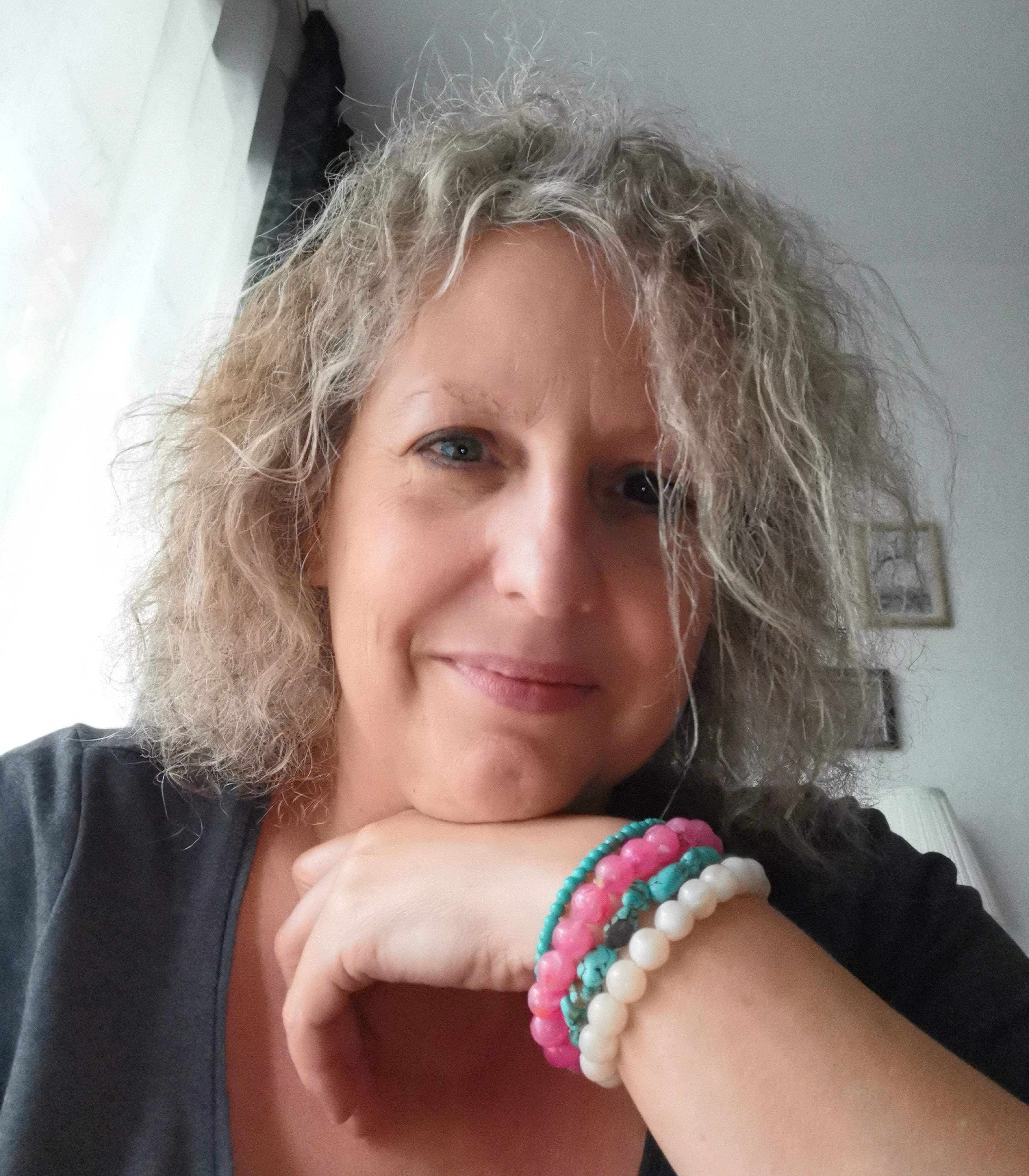 Ellen Hofrath-Stovall
This is my 19th column and including my first story at all, it's my 20th article here.

Writing the first story about my photobook "My Body Tells My Story" I never would have expected this to be the first step in a now almost 2 year-long lasting series. This is exciting but also a bit humbeling.
It never crossed my mind that my thoughts and ideas would be interesting to anybody besides my roundabout 380 followers on Instagram. I started to be more active there about 2018 when my art journey had taken some speed and I got more and more successful. Then quarantine hit and like anybody else I had to find additional outlets to contact possible clients for my coaching and else too. So writing was an obvious next step for me.

That's how Natalie became aware of me and my work. I felt really honored and wanted to make sure that she never will regret that she offered me this platform to share my art, photos, and writings. As I took and still take this really seriously it was not always easy for me. Don't get me wrong, I don't complain, but it's a challenge to find a new topic every four weeks. And this is a good thing, as it forces me to keep my eyes and mind open all the time. The blank screen at the end of every month that is staring at me is as inspiring as a blank canvas that lies on my table. Inspiring and intimidating.

Empty Canvas

Sometimes I have a topic or at least a headline ready in my mind and all I need is to type it out and choose the right photos or paintings to accompany the text. But oh, those other times. When I sit down and have absolutely no idea and my brain is as blank as the screen. You know, my intention for this column is to be uplifting and inspiring. In the best case, my appreciated reader takes something with them after reading, at least a smile or an idea, about what to do or what to consider for their own life.

But that's not that easy, I'm not always Unicorns and Rainbows and a sparkling source of inspiration. That's why I also share my failures and self-doubts. This is what life is about, and I have this little glimpse of hope that my learning curve and my failures can be an inspiration.

Recently I decided to give all my acrylic paints away and donated them to an art teacher. The main reason for that decision was that a lot of things recovered after Covid and life is back to a new normal, but my art sales never recovered. The places where I sold my paintings and Pouring Art before were shut down and never reopened. I lost pretty much my entire network. As I never studied Art, I was rejected by "serious" Galeries. Other artists I worked with before also had to move on, some of them literally. And as I don't have the storage capacities, a lot of my paintings were damaged and I had to throw them away, and you can't keep open paint forever.

On the other hand, it made me more open to other options to express my creativity, such as Digital Art, drawing, and writing.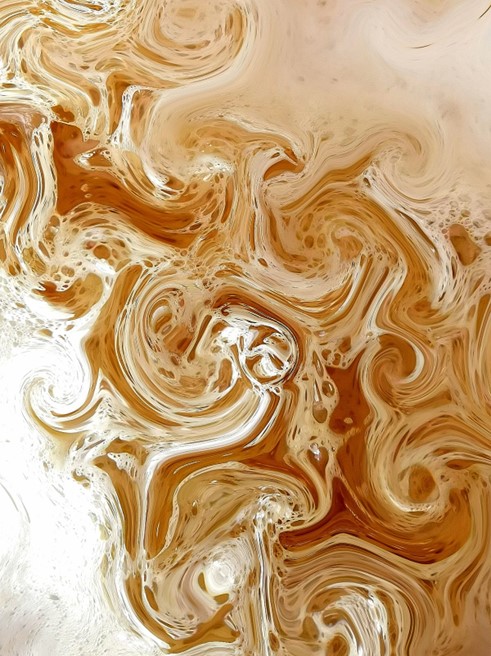 Dreamy

So it's not a complete loss. - And as it was a lot I still had, I donated it. I struggled for weeks and deleted the advertisement several times, till I finally did it. Yes, it was painful, but it is not a Good-Bye forever - just for now. I still have big plans and I still want to make the world a much more colorful place I was and still am really happy that I did it. So a couple of possible new artists have the chance to work with good quality material for a while and hopefully, it makes them want to do more.

And it had a second positive outcome for me too. As I was putting everything together the kids might find useful (cups, Glitter, and other things) I also found some stuff I didn't use for a very long time as acrylics occupied me that much. I rediscovered my pastels, my Chinese ink, and more. So there is still a lot for me to do and to improve.

I also still have my 2 books, which I want to publish as soon as possible. This big issue here is that I struggle to figure out how to format an E-book the way I need to. I will learn this too, it's just a matter of time. Cassandra is waiting for her coming-out. She wants to conquer the world.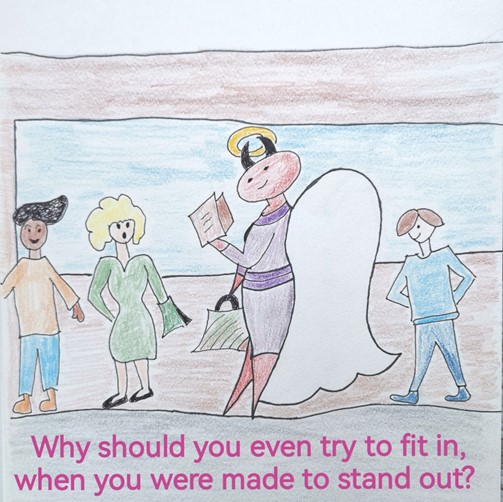 Stand Out
You see, my journey is still very exciting. Even without acrylics, my first love. I still will have stories to tell and work to present. It was probably time for me to leave another comfort zone in my life and search for something else - new or forgotten.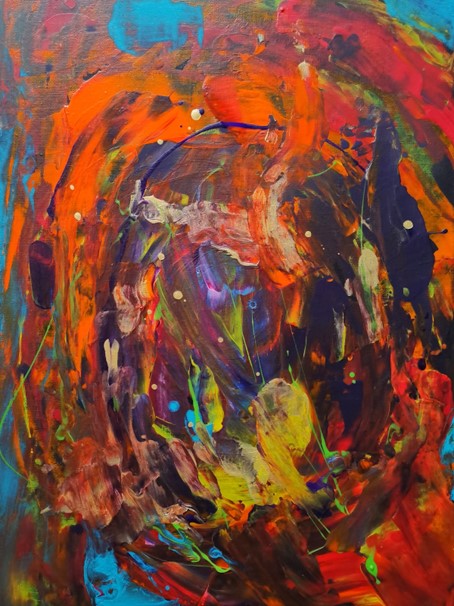 Energy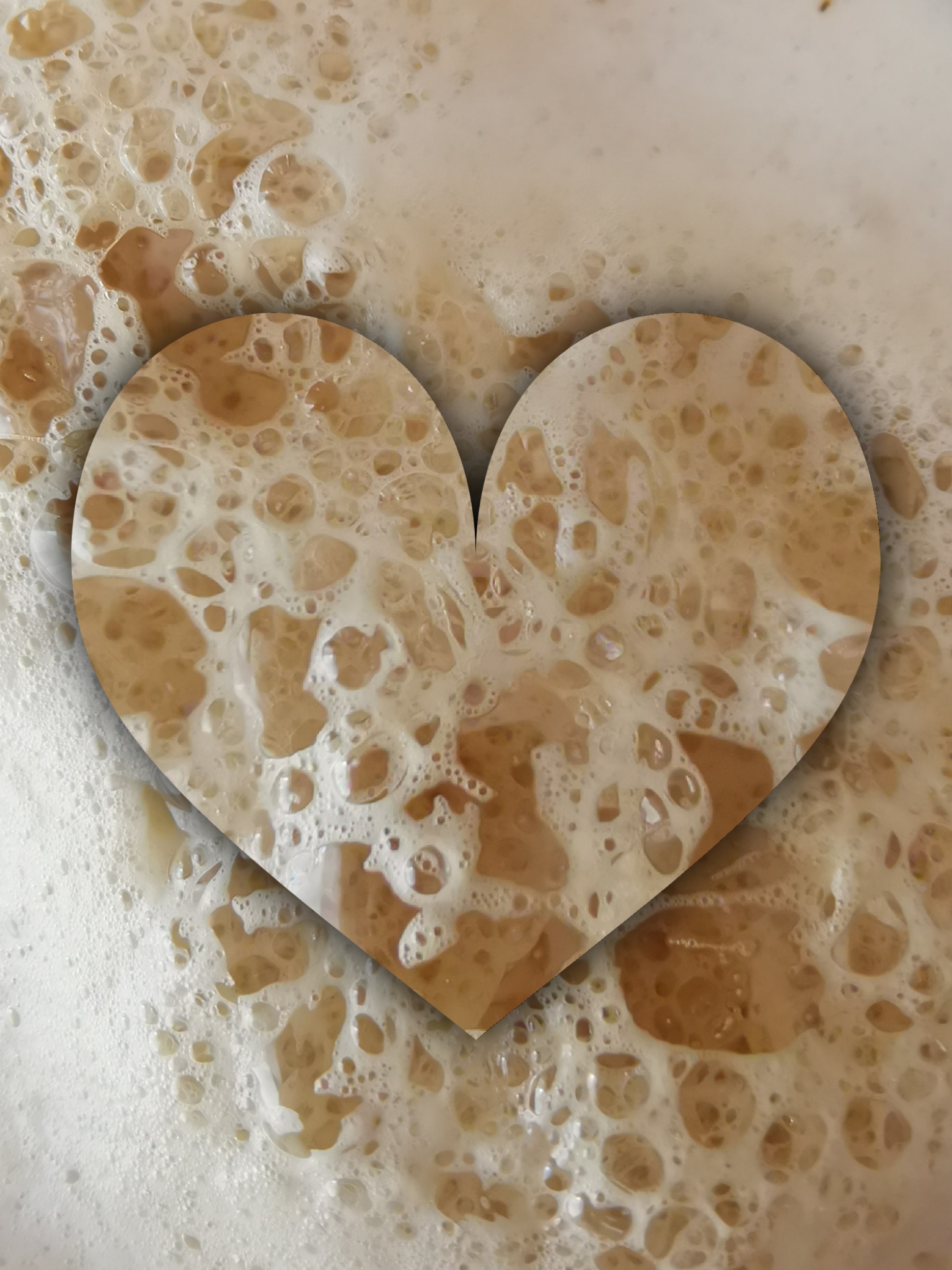 Coffee Love



You see, my journey is still very exciting. Even without acrylics, my first love. I still will have stories to tell and work to present. It was probably time for me to leave another comfort zone in my life and search for something else - new or forgotten.

And my column here will continue to challenge me to try new things and keep my eyes and ears open, so I have stories to tell you.

See you next time.
Stay creative.


You may reach Ellen at : bunteinspirationen@gmail.com on Instagram: ellenberlin1

Bio: Ellen Hofrath-Stovall was born in 1965
She is living in Berlin/Germany
2 Daughters, 3 grandchildren
single
Painting since 2012, self-educated
several exhibitions in cafes and restaurants


Reproduction of all or any part of material of Ellen Hofrath©, including previous posts, without the express written permission from Planet Starz, Inc. is strictly forbidden.

**Note from Natalie: Ellen is someone I discovered on Instagram and immediately we became friends. I thought what a nice addition to the ezine this would be to have a column for her.
Enjoy her work every month here at Mystic Living Today**


See you next month !!!

Love,
Ellen