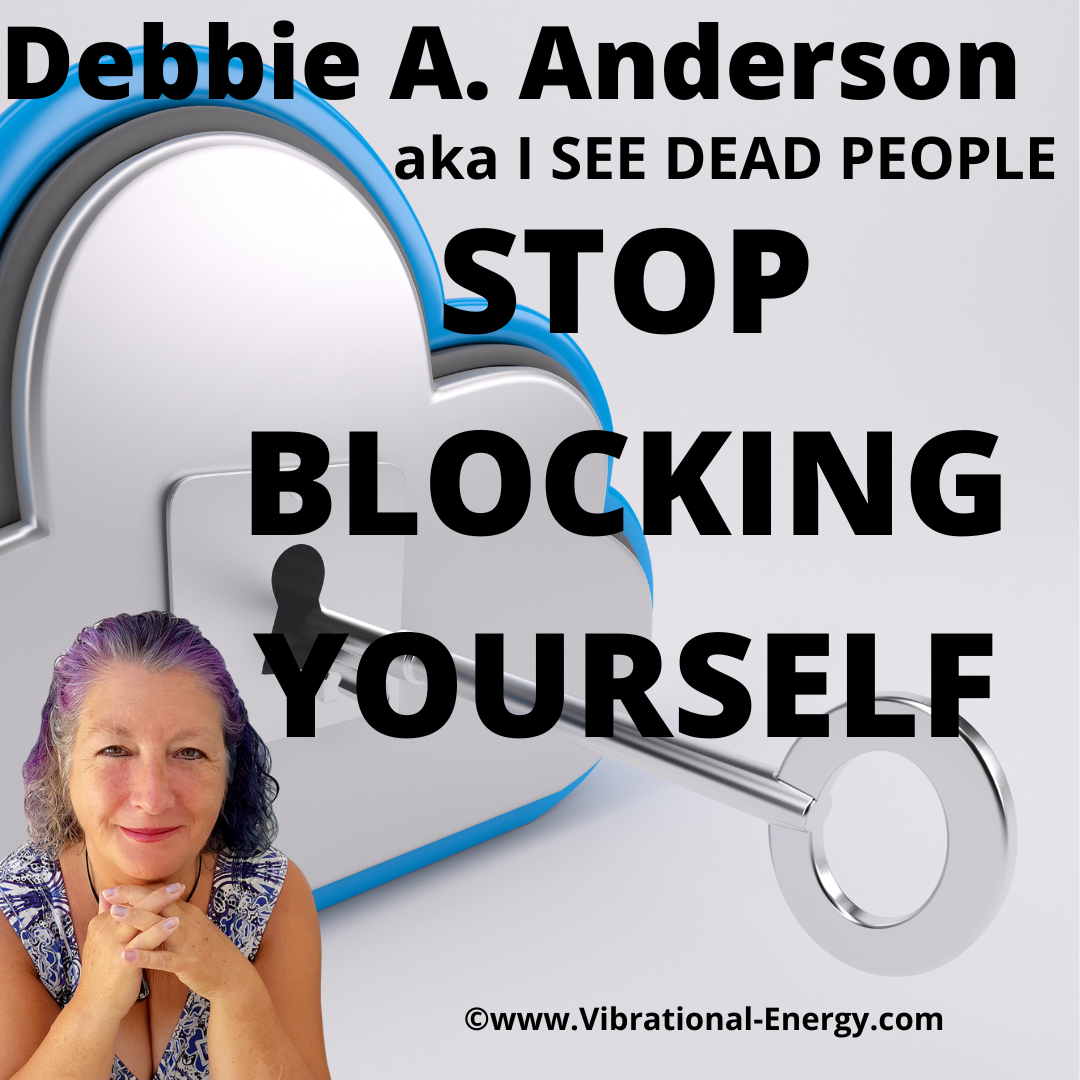 What is a spiritual block? Well it could be anything... the first thing you need to do is identify what you sense or feel is stopping you from doing anything spiritual.... because once you recognize what it is that is stopping you the easier it is to overcome.

Most of the time, believe it or not, it is or can be our mind. Once we have to be open to acknowledge it the block becomes less. Yep that brain matter that we can struggle with EVERY single day can wreak havoc on our spiritual self... if we let it...and most of the time it plays this game.... and that game is NEGATIVITY.

But before I share just a few ways we block ourselves I want you to sit a moment and take a nice cleansing breath into your body and release it. This way you are setting the intention to listen in your soul frequency, your soul essence. As I continually share, everything on this journey is about intention, so for me personally when I want to focus or centre myself, I take the time to breath nice and slowly, in and out, directing my thoughts to what I want to recognize or even acknowledge.

What breathing does is allows your vibration to take a moment to connect with which of these you sense are connected to you in relation to what is blocking you spiritually.

Is it FEAR? Yes, that is a nice big juicy one. So just breath in and out that word.

Another self blocking tool we have is not being TRUTHFUL. Maybe not being honest and open with yourself or are you listening to what others are telling you, or you are hearing from others. Neither have good outcomes.

HIDING AWAY YOUR GOD GIVEN GIFTS You know deep down inside what they are. Maybe healing or your psychic potential, you know what's inside of you fighting to get out. So take some time and see what transpires when you release this spiritual GOD GIVEN power into your world.

Every spiritual blocking thought stops you from being heart centred, which is your natural frequency.

So how do you stop blocking yourself? For me, when this happens it's time to bring in the big guns. You know who and what I am talking about, the ones who are there for you 24/7 - your angels, guardians, helpers. Those in spirit who you loved and trusted to not guide you wrong, they are ready and willing to assist you. Always have been, always will be. So this is entirely in your court.

Here are what I deem as unblocking practices. Sit or walk outside in Mother Nature. The more you can be in silence to the outside nagging monkey mind, the more you are allowing yourself to connect inwardly. So leave that cell phone switched off. Just let it be you, nature and those in the Universal realms.

Another way, and there are many more ways to release the blockages, is through breathing. Again, sitting with intention to listen and FEEL your body as you breath in and out. Nothing else matters, this is the way to reach your Zen. The mind and ego will be in eternal conflict if you don't spend time focused on your vibrational journey. The biggest and most important way to STOP BLOCKING YOURSELF is to live your life purpose. Let your spiritual growth happen, by spending soul time with you and letting you emerge and evolve.

Vibrational Blessings, Debbie A. Anderson
Bio: I SEE DEAD PEOPLE. Yes, that is how Debbie A. Anderson introduces herself. From a young age she had the ability to connect & see spirit. For over 35 years she has united people with loved ones who have crossed over to say "Hi", get closure or maybe find that missing will. She raises the vibration & shares the positive using the oracle & affirmation decks she has published, teaching others how to shift their energy to tap into the "self" in a focused & balanced way. Sign up for her newsletter & receive I AM Mantra meditation FREE.
https://www.Vibrational-Energy.com