**I am proud to announce the arrival of our very own Starz Tarot Cards - Your Future Awaits ™**


Starz Tarot Cards - Your Future Awaits



Aries - Knight of Swords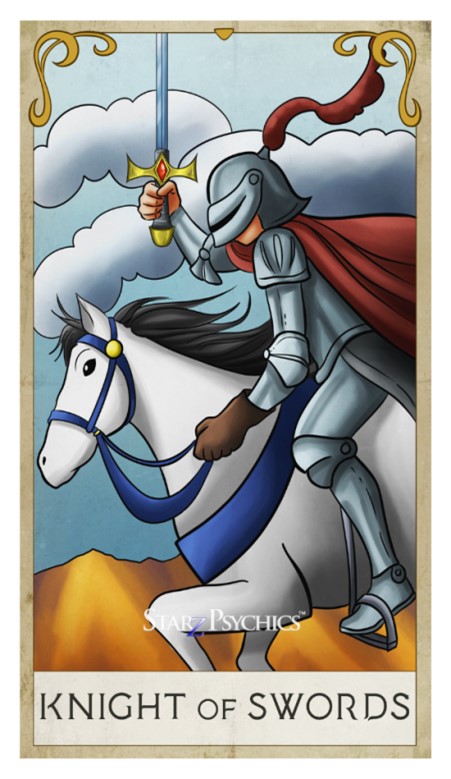 You may find yourself involved with a person who acts impulsively and whose thoughts are erratic this month. This person could either be an enemy of yours or a loyal friend whose intension is to act in your favor. Whatever the circumstance around this is, know this person will stand by you, give support and defend you when necessary. This person brings with him/her a rush of positive energies. You are also asked this month to be logical, practical and honest in all your undertakings.
Taurus – The Five of Cups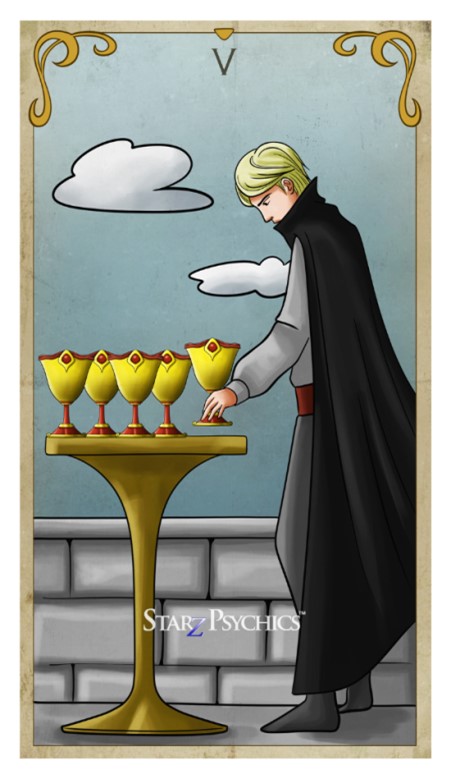 Taurus don't live with regret this month, it's no good crying over spilt milk, move on and look to the future, you still have a lot to be thankful for. You may feel disappointed that a situation doesn't quite turn out as you had hoped, but instead of wallowing in self-pity let it go and move forward. Forgiveness is your keyword for this month Taurus, forgive, or ask forgiveness. Remember that hindsight is clearer than foresight and wisdom is gained from the mistakes of the past. Even if things go pear-shaped, gain wisdom by reflecting on the lessons you have learned.
Gemini – The Four of Pentacles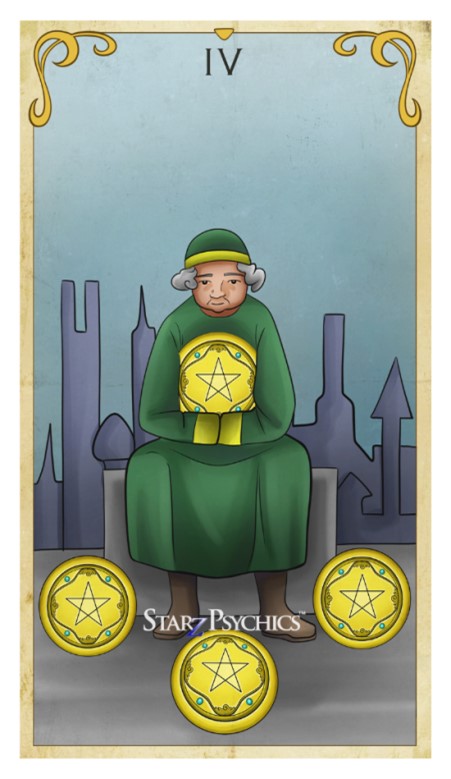 Solid foundations and hard work are paying off for you right now, but be careful that you don't become too materialistic and forfeit friendships for money and success. This month Gemini you are asked to consider your need for control, and whether it is possible, ask yourself whether you are resisting change and remember that sometimes we cling onto that which is familiar even when it serves us no use any more. Consider the world around you as a vast Ocean, it is impossible to control, the only way to stop yourself drowning is to ride the waves. This month Gemini you are also asked to look at your finances are you too tight with them or are you being to spendthrift?
Cancer – The Page of Pentacles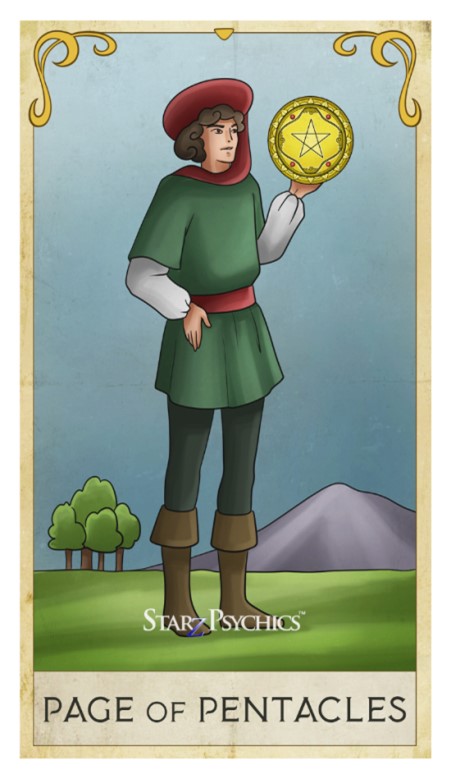 Look out for opportunities this month that will make money, don't overlook an opening that promises enrichment, comfort, trust or the chance to make your dreams real. Listen out for news, especially if you are a student or an apprentice, because your hard work and dedication will begin to pay off this month. If you have recently been studying for an examination, then expect favorable outcomes. Financially, you need to look constructively at a new hobby or interest because there is a good possibility of it developing into a profession or money-making venture in the future.
Leo – Two of Swords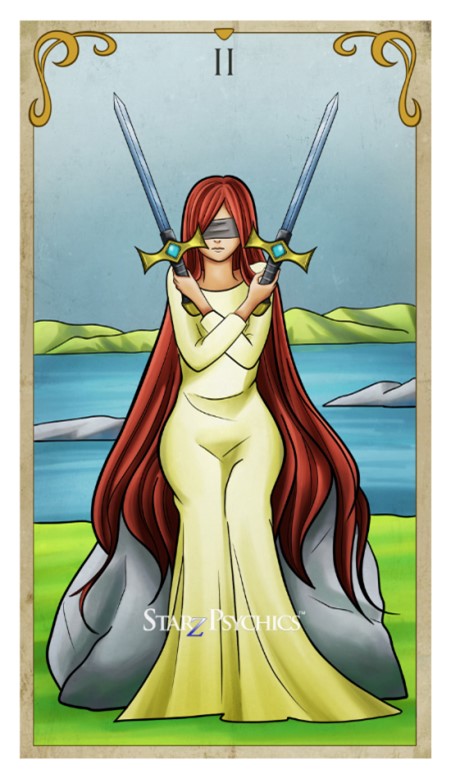 Leo if you have been involved in a dispute with a friend or acquaintance, September could see an amicable solution being found, with both parties feeling satisfied and positive about the dispute being resolved. If you are currently faced with a difficult decision, which you are attempting to hide from, by pretending to yourself and others that there is nothing wrong, know that ignoring things won't make the difficulty go away. Your conscience will eventually force you into facing whatever you are trying to ignore or hide from, so it is best to deal directly with the situation.
Virgo – Ace of Wands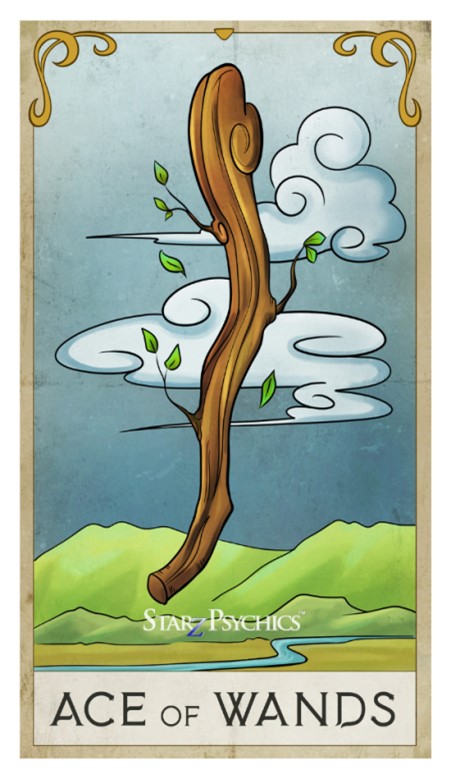 'Go for it' this month. September could see you feeling highly inspired and enthusiastic about pursuing a new idea or project. You are all revved up and raring to go. Use your creative energy and passion to take the first steps and get this project underway. Even if you have no plans mapped out listen to your instincts and follow your gut. If it feels like a good idea, it probably is. The important thing this month is to act, rather than spending time planning or researching.
Libra – The Ten of Pentacles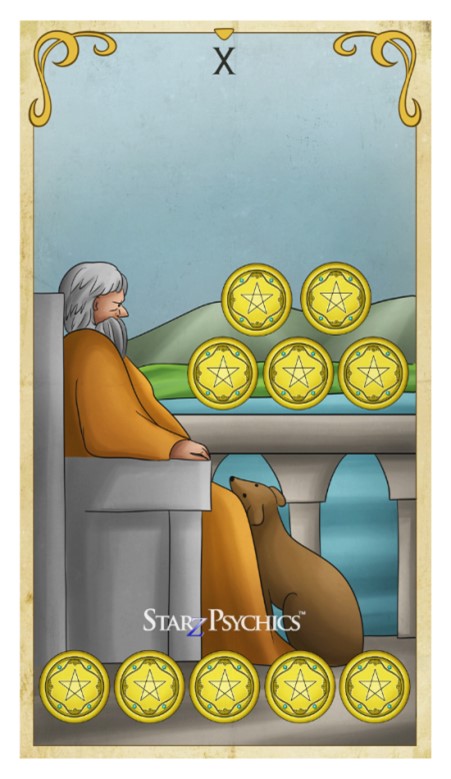 This month is looking positive for business and all matters concerning work and career. So don't be afraid to take a chance on you! Accept a promotion! Look to the future. Make life choices with confidence, be assertive and go for your goals. There is contentment in achievement during September Libra so build on your achievements, especially those that give you something solid and permanent you can hand down to future generations. September could see you feeling generous and able to help those less fortunate than yourself.
Scorpio – The Ten of Cups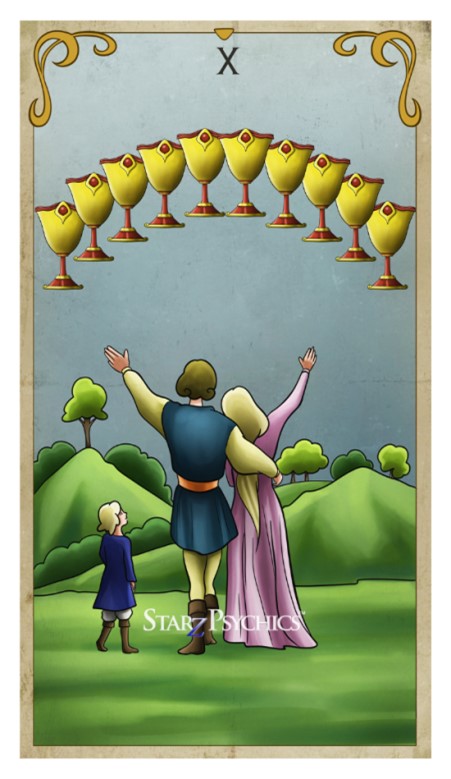 Scorpio this month is all about completion and the delicate balance of positives and negatives in your life. An old cycle is coming to a conclusion, and a new cycle is about to begin. There is change and transition in the air, but be mindful that you don't allow any changes to become uncertainties, be cautious with your choices! September is also a time to focus on family and close friends, take the time to visit and be around the people that you care the most about. Travel, trips and vacations are favorable.
Sagittarius –The Eight of Pentacles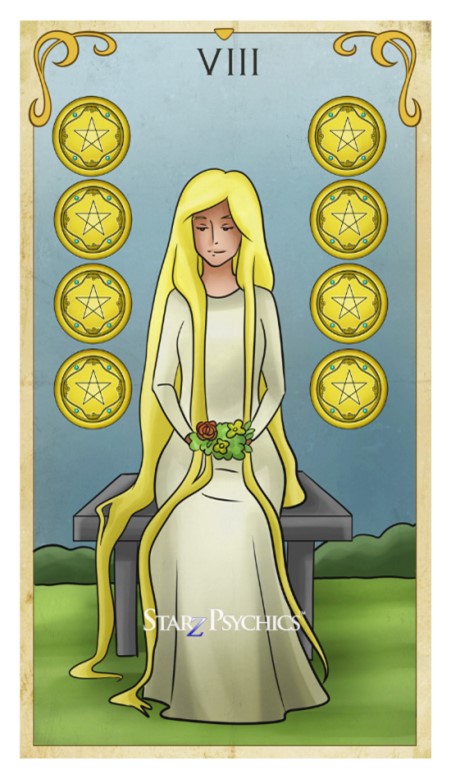 September is shaping up to be a positive month for you Sagittarius with career and study at the forefront. So if you have been thinking of an apprenticeship or are in an apprenticeship then this month could see you making great leaps forward. You may even find yourself seeking or attaining a change of position in your current profession, or perhaps you are seeking new employment opportunities, or studying a new trade or skill, whatever you are working toward, know things are possible in September. Personal satisfaction and good times are to be had, along with recognition for a job well done. But don't rest on your laurels Sagittarius because there is still work to be done!
Capricorn –The Six of Wands
Pat yourself on the back this month Capricorn for a job well done. But remember that at the height of achievement comes a new phase of hard work to ensure that you maintain a hold on what has been gained. Listen out for good news, which brings positive information that success and recognition are near. If you have been awaiting news of a project, it will be good. On the relationship front there are positive improvements this month. Public acclaim may come this month for a job/achievement you have been working towards.
Aquarius – Eight of Wands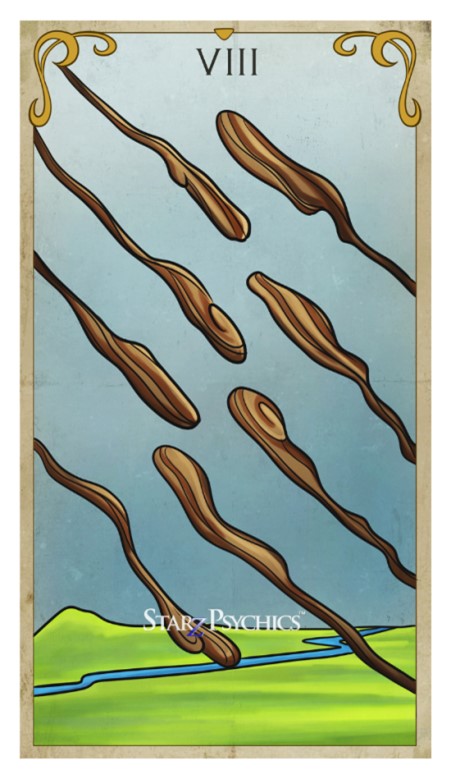 There is a focus on fast-moving events and actions this month Aquarius. Your goals are moving within reach, your job now is to maintain the momentum you have built-up, and to continue along the path you are on towards success. Remain diligent and steadfast in your attitude and demeanor. There is also the possibility of some travel in September this might be for business/work or just for fun!


Pisces – The King of Pentacles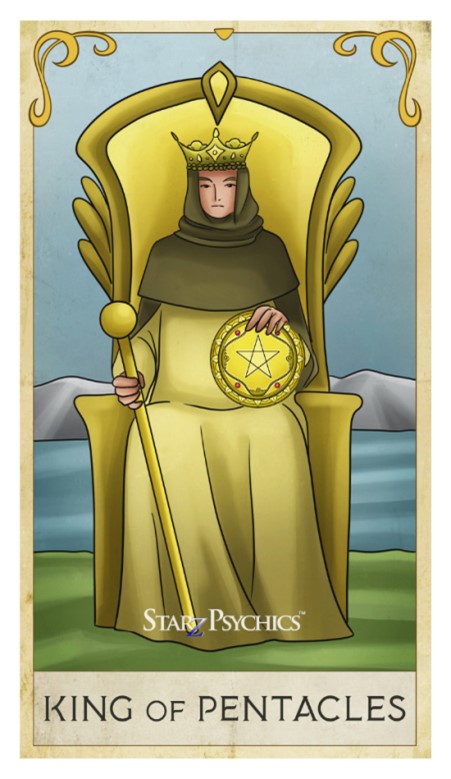 This month Pisces you may feel as though you have the 'Midas touch' everything you do goes well and monetary issues resolve in your favor. You may also be called on this month for advice or support and feel like the jack-of-all-trades but remember it is through giving that we often receive more! Family matters are very much in the forefront of your mind during September. If you have been feeling under the weather health issues will improve.


Note from Natalie :

I wish to thank
StarzAmber
Judie Perez (artist extraordinaire)
StarzJC
StarzAstroWand
Kandi (marketing)
and all my Starz !!!
COMING SOON
STARZ TAROT CARDS - YOUR FUTURE AWAITS ™
AND STARZ TAROT CARD COURSE (PDF)
https://www.starzpsychics.com