Happy Diwali
By Conscious Sanjay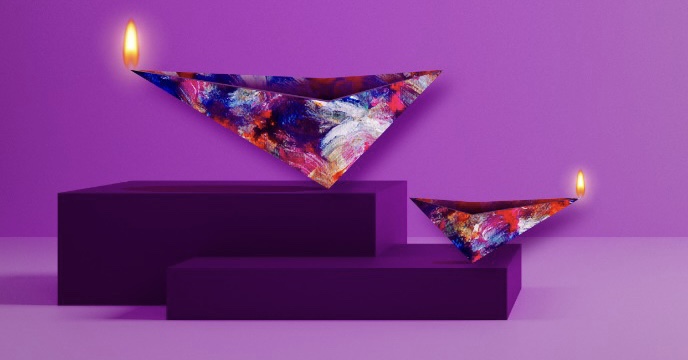 Happy Diwali

My outer Self, prim, proper, radiant !
My inner, doubting, insecure, dark.
My style, etiquette, expert in hiding.
But since Shiva's tandav dance moves,
The world's been so turbulent,
my mental wellbeing so fragile,
cracking open my venerable veneer.
My dark self domineers, dispersing my light,
My composure vanishes, distress reigns,
If my dark takes over, shall I too disappear ?

This Diwali, light up your inner Self,
Unconscious then becomes conscious,
Emerging the Higher you,
Shiva's tandav is tapping you.

ConsciousSanjay
November 2022
mysticlivingtoday.com
Share this article with friends!