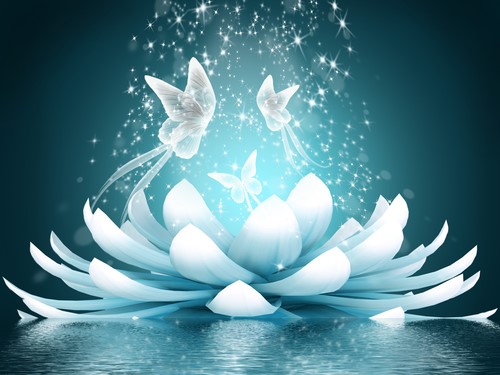 Vancouver Overture

When the whole Fraser Valley is
Flooded with sunlight
Rushing down wildly
From the Rocky Mountains
Every crack, and every
Crevice is filled with
Oriental photons
In the lower mainland

And so is each

Dark spot in the soul
Each shadow in the heart
As each black hole
That seems looming
At the center of your mind
Shortly after another dream
Made in the depth of last night
About roaming over the Pacific


At the Vancouver Harbor

Fully loaded with feelings, some
Thoughts are approaching, slowly
Others waiting at a close range
And still others sneaking away gracefully
From the seashore
All like bulky barges

Except a few whims
Looking so deplorably
Small in figure, but keep
creating fierce foamy waves
On the windless evening, as they
Shuttled around
Like tugboats


Night Snow in Vancouver

In the wee hours of this morning, I noticed
A heavy snow falling as forecasted. With
The whole world feeling immaculate, I got up &
Stood in front of my window, just on this
Side of the glass, finding myself lost in the white way
All the ugly, dark, dirty, messy as well as hazards
Were covered equally, even the night itself had
Retreated from dreams, with noises muted, cold
Forgotten, all sound & fury compromised as
The entire universe buried deep in soft illusions
Or fantasies, as if we lived for a moment in
True peace and harmony, except a lonely crow
Pecking on the roadside, unaware of something
That can be sharp or dangerous, right below the landscape


Beyond Stanley Park, Behind the Homeless

You are a wild cat
Never in want of a companion in summer or winter

Partying with others is unthinkable, even immoral

You prefer to be alone, a state where you can
Stretch your solid selfhood into a colored cloud, or
Shrink your feline consciousness into a blank dot

Loneliness is all the luxury you enjoy. &
Here is your personal religion, in which

I often hoped to share your forbidden mobility

But in your shadow I have been transmuted
Before I know it

Into a bohemian artist. On a bus stop bench
At a street corner, between two protruding walls
You tattoo the landscape with humanity

You cannot help preaching for freedom, wandering
In a parallel between your inner and outer worlds


Marpole: My Neighbour across the Street

She spends all her visible time
Being exquisite in a history with no disturbance

Living alone in a quite old bungalow, she has
Few visitors year round, except perhaps
Her unseen relatives. Her voice never heard
Her movements always leisurely, walking in &
Out, mowing her slightly slanting lawn, taking
Meticulous care of her heathers & other
Tender plants. Sometimes dressed in a color
Like a bloated blue bell, or a shrunk grizzly
Sometimes wearing a high hat reminiscent of
An antelope. Our only communication for
The past decade has been her old black fit
Parked occasionally on our side of the street
(& our red civic almost touching her front yard)

Observing from my high window, I often cannot
Help wondering if she is a metamorphosed mice
In some lab, or myself in a segregated zoo


While Walking, Helen Observes at Granville St

not a single tree begins to branch out
until after it rises a certain height
above the ground. Perhaps it

needs to grow thick, tall or strong
enough to stand against storms
to enjoy the sunshine, or to greet
people like you & me

no matter what, all the branches
combined remain exactly thick
as the trunk itself

do you mean there's more than one law
about all green growths?


Pine Cones on West 68th Avenue

To spare myself the nuisance of mowing, &
To give my lawn a unique look, I have covered

My whole front yard with pine cones collected
From every corner & shade in our
Greater neighbourhood.
On a rainy day, Helen
Observes each has closed itself tightly as if
To protect its virginity, or hide
Its shyness, but on a sunny day each
Re-opens itself wide as a wild blooming flower

Sensitive as they are, they are always ready to recall
Their evergreenness, while trying to outlive the season
During the storm, retaining their living dignity
Even when deadly so low on the ground


Backwards Day

While walking backwards as a physical therapy for my back, I sometimes hear people say…

Impressive!
Good exercise!
Remind you are walking backwards!
What's this for? An other sun-run?

New trend, eh?
Watch out!
On your right!
Happy backwards day!

Sorry, my dog gets confused!
[But I am sure where I am going]


Invoking Laozi Close to UBC

Hiking along a less trodden trail in the Pacific Spirit
Forest, I almost have to stop to find my Way out
Because all roads have led me to nowhere
But I keep walking until it is almost Laozi himself
Pointing his fossilized fingers towards Dao
(Which he says is no ordinary Way if it can
Be named. Similarly if I can find it on my own
It's not the real or the right one.) Like a tour guide
Who seems to know every path to and from the destiny
Leading me like a dog, sometimes running well before him
Sometimes beside him, more often going astray by myself
Among the low bushes. I cannot help but follow him because
The leash is getting so tightened I want to protest aloud: you
Claim the great Way is no Way, but just follow Nature. Then
Why keep me with a rope? Like every other domesticated dog
I have a delicious bone right above my mouth, which makes
Me keep running to my death, but never allowing me to have a bite


To an Evil Tenant Living at 8033 Osler St

1/Notice
Hi there, I am publishing this short poem
Not because I truly need to bribe you
Into moving out of the house of my heart
(As you proposed – I am not sure if you
Meant what you were saying), but because
I want to voice my tribute to the way
You have served 2 terms for the country
We both love, and kept fighting against
Posttraumatic stress disorder we both hate

Indeed, by becoming part of my poetry
Will you give me more time to focus on
My poems as you on your customers' cars?

2/To End Tenancy
Wondering how all little cherry flowers
Have changed into large hairy leaves
In front of my residence, I felt bitten as if
By a vicious viper in the shape of a
Handsome human, like a tall mountain
Of darkness collapsing, falling upon
My slanting shoulders; no, more like
A true snake never letting off its teeth
On my body and soul, while trying its
Very best to strangle me into a slow
Death, here in the westside of Vancouver
Where neither the 9-1-1 professionals
Nor the tenancy arbitrators can, or
Even will rescue me as a home owner


Bio:

Yuan Changming grew up in an isolated village, began to learn the English alphabet at age 19, and published monographs on translation before leaving China. With a Canadian PhD in English, Yuan currently edits Poetry Pacific with Allen Yuan at poetrypacific.blogspot.ca. Credits include 12 Pushcart nominations & 15 collections (most recently SINOSAUR) . Besides appearances in Best of the Best Canadian Poetry (2008-17), BestNewPoemsOnline & Poetry Daily, among nearly 1,989 others, across 49 countries, Yuan was nominated, and served on the jury, for Canada's National Magazine Award (poetry category). Early this year, Yuan began to write and publish fiction.