Hello lovely readers,
I hope you have a blessed and glorious new year and all your wishes may come true to your best.
Are you one of the people who set themselves intentions and goals to reach every year? Like losing weight, stop smoking, or else? That's a thing I honestly never understood. What is it good for to start a new year with self inflicted pressure and predictable frustration and disappointment? Well I won't put this on myself. I know myself too well to do so. No, thanks.
I started the year on a very positive note. 2022 was a very decent year for me. Not exceptionally good, but peaceful, almost boring as I have been wishing for. I had interesting jobs, had the pleasure to meet lovely people, and spent lots of quality time with my loved ones.
Starting the upcoming year from such a solid base, I expect a lot from 2023. I definitely will publish at least 2 of my books and will also be promoting my art more actively than I did recently. And, of course I will continue challenging myself with new techniques and crafts.
One of the Christmas gifts I received got me on the wrong foot at first. My daughter gave me a coloring book for adults. I mean: Really? A coloring book for an artist? To make it worse, I always hated coloring books, even as a child. I still can not draw a straight line, even if you'd offer me a fortune. Same with circles. Not freehanded. And I hate limitations, and on the other side my perfectionism goes bonkers when I draw over the lines or don't get the image as I imagine it. All of that made me choose to do abstract and fluid art. But of course I took the risk, and what shall I say? I like it pretty much. Not the itsy bitsy tiny ones with tons of details, but most of the others. It is actually a lot of fun, adding some of my own flavor to the templates, adding shades and highlights to it.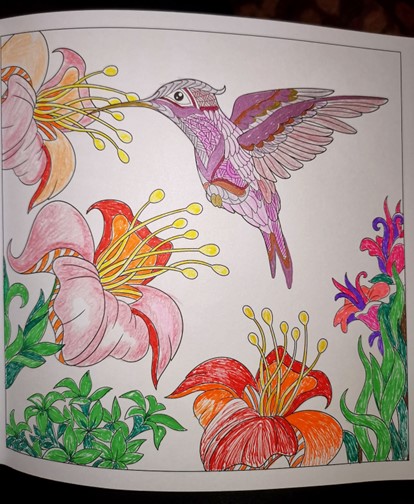 It also inspired me to do some new acrylics. I created some color schemes I really want to see on a canvas. Per example: red and orange are not really colors I personally like, but I love them here. Again a lesson in: trust the process.
So I did not only pick up some groceries today but also bought some canvases for the first time in months. I am excited and am really looking forward to great things to come.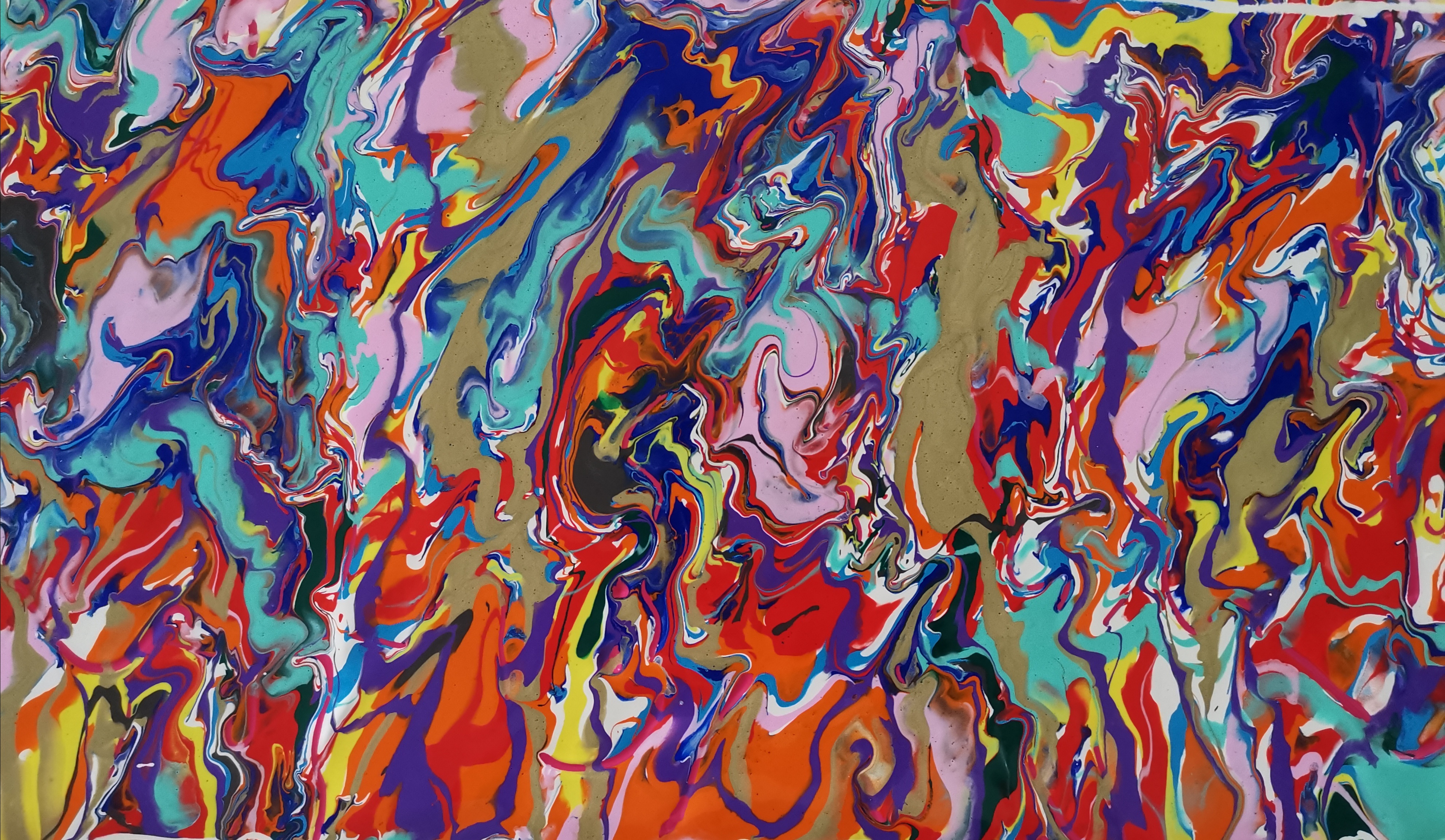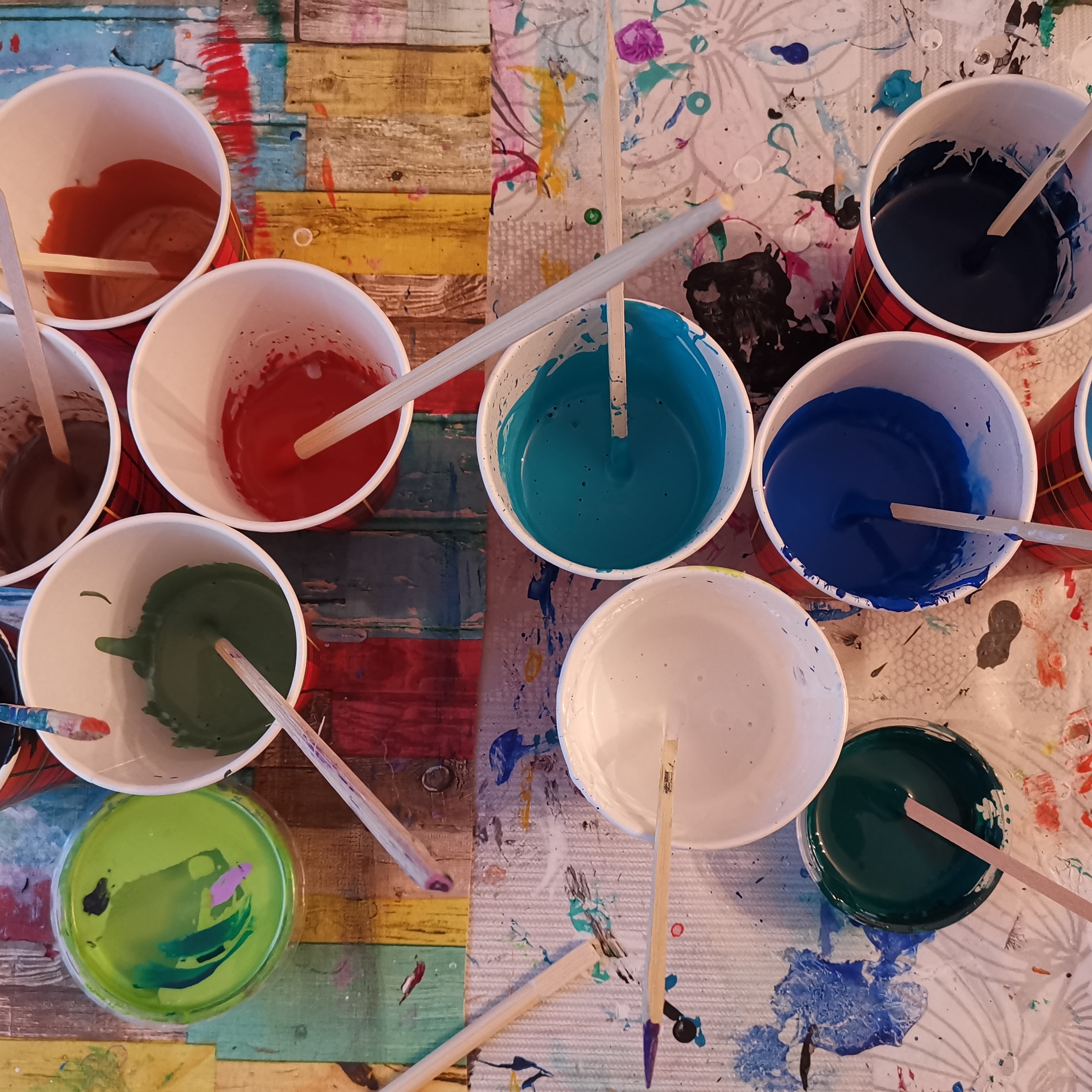 Regarding my books, I contacted an editor to help me out and support the editing and publishing. My hopes go strong that at least "Cassandra and Goliath" will be out before Easter. I have not decided yet if I will publish the English and German versions separately or in one book.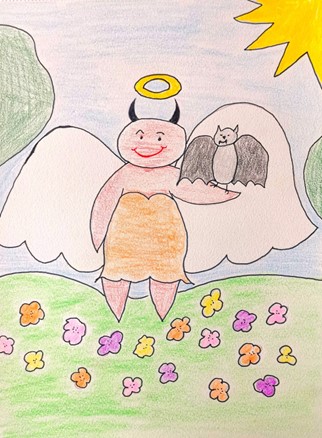 So the confidence is strong in this one.
In generalI don't like to make big resolutions for the future, as life goes as it wants. But about those intentions, I am very determined to pull through. I already achieved so much, I must set my intentions higher than ever before.
For some other goals I get signs, where to put more attention on, so I will see where this path will lead me to.
So in conclusion, I am confident and positive for 2023, when it comes to my own goals. But how about you? Be kind to yourself, don't set the stakes too high or set yourself under too much pressure. Be nice. Enjoy the ride, be open for great things to come.
How about making self love your number 1 goal for 2023?
Love and blessings from me to you.


**********************************

You may reach Ellen at : bunteinspirationen@gmail.com on Instagram: ellenberlin1

Bio: Ellen Hofrath-Stovall was born in 1965
She is living in Berlin/Germany
2 Daughters, 3 grandchildren
single
Painting since 2012, self-educated several exhibitions in cafes and restaurants


Reproduction of all or any part of material of Ellen Hofrath©, including previous posts, without the express written permission from Planet Starz, Inc. is strictly forbidden.

**Note from Natalie: Ellen is someone I discovered on Instagram and immediately we became friends. I thought what a nice addition to the ezine this would be to have a column for her.
Enjoy her work every month here at Mystic Living Today**


See you next month !!

Love,
Ellen