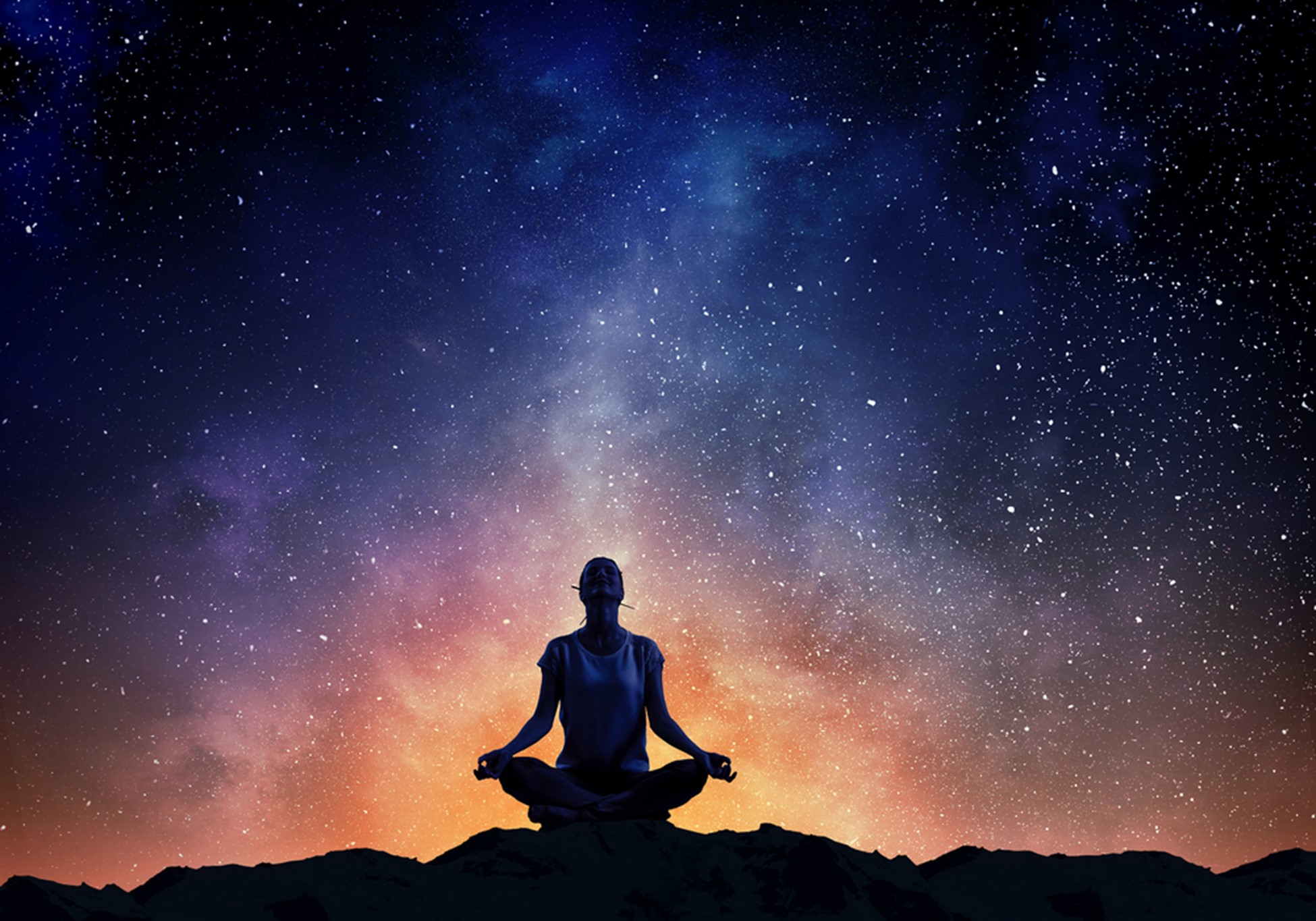 In previous articles I have talked about the Vital Force as a spiritual energy force that generates
and sustains all that exists, the living and nonliving. It is a struggle to describe this energy in
words, mainly because there is not a very good definition of energy to begin with, even in
science. In fact, the definition for energy in science is really terrible, "The capacity of a system to
do work," or "The potential for causing changes." While these mysterious "capacities" and
"potentials" apply to the Vital Force, they do not help us to understand what it is. Unfortunately,
the concept of energy in both science and spirituality is abstract and intangible, and so I don't
have a good starting place for describing what the Vital Force actually is.

As an aside, after having read too many articles in which the scientifically minded attempt to
give a good definition of energy, many of which insult the spiritual community's claim of spiritual
energy, I have concluded that nobody has any room to talk when it comes to this subject.
Scientists should stick to doing science, and refrain from judging spirituality, because their
claims of energy are just as dubious as ours (this likewise also applies to the spiritual people
who like to attack science). We all seem to know what energy is, yet are completely unable to
come up with a good definition, and in attempting to prove what we are claiming, our words only
find a way to make us all sound ridiculous. That being said, I will still attempt an explanation.

Rather than attempt to invent a good definition of energy, since I can safely assume that we all
have an unspoken understanding of what energy is, it might be best to define the Vital Force by
what it does and how it works. In science, it is said that there is no physical essence of energy,
no such thing as "pure energy". But as with most things metaphysical, the Vital Force defies this
notion. The Vital Force begins as a pure essence of energy that exists before even subatomic
particles form. It is both of a spiritual and a mundane nature; it generates rocks as well as life
and consciousness itself, and is the dynamic behind all psychic experiences. Scientifically it
would be considered immeasurable, since scientists have never found a way to measure
energy, which I suspect is the reason they say there is no such thing as pure energy. Energy in
a state of raw energy would have to exist, if you think about it logically. Scientific measurements
aside, as conscious beings we can experience this energy and in a sense, it becomes
measurable to our minds.

Vacuums are known in science, they are spaces of nothingness, devoid of matter. The latest
scientific research tells us that subatomic particles form seemingly on their own within vacuums.
They have no real explanation as to what causes these particles to come to be, because they
have no instruments to detect or measure the energy that would exist to generate those
particles that eventually become light, matter or something else. Thankfully we do have an
important tool that can allow us to see this energy from the spiritual side of things; our minds.

Just as vacuums exist in science, they exist in metaphysics. It is hardly a new concept.
Ginnungagap is an ancient term from Nordic mythology that means the void from which all that
exists emerged, and the source of all magical energy. I never cease to be thrilled that modern
science has confirmed something our ancient pagan ancestors believed. It might not seem like
anything all that important, but this, like one of the Buddhas having perceived that all matter is
made of infinitesimal particles, proves that our minds are capable of perceiving what the current
science does not have the capability of measuring or proving.

At the root of all things is nothingness, a void, a vacuum. But we all know, from having been
told, that nature abhors a vacuum. So where there is nothing, something has to exist. This void
is the birthplace of the Vital Force. For some reason, and science can back me up on this,
where there is a vacuum, energy begins to form and this energy forms the particles which
eventually become something. The Vital Force is what I call this energy. I would love to give an
explanation as to why energy pools up in nothingness, why the emptiness can't just remain
empty, but I don't have one. I know only that it does because it is the nature of this Force to do
so. I can speculate that perhaps voids aren't actually nothingness, that they are made of the
potential of energy for everything that might exist, and so the vacuum itself is a manifestation of
the Vital Force before it becomes energy. Then it has to be asked, what caused the void to exist
in the first place and what is it?

Perhaps you can be the one to answer these questions that I can not.

The Vital Force is not merely the energy containing the potential for all that exist. It goes far
beyond this. The Vital Force becomes and sustains. Once the Vital Force generates a particle,
part of the Force has become that particle. The existence of that particle is sustained in an
energy field. That particle itself generates more energy and part of that energy adds to the
overall Vital Force. The particle also maintains its own energy which causes the particle to
become part of something more.

"In Star Wars: The Empire Strikes Back, Yoda said of the Force, "Life creates it, makes it
grow. Its energy surrounds us, binds us." This statement is true, although the missing
piece is that the Force would create life. In turn the Force is further created by and
sustains the life it makes. But it isn't just life itself. Everything the Vital Force generates
also causes more of the Vital Force to exist. Everything that lives has a more profound
impact than that which is nonliving.

Moving beyond mere matter to conscious life, it is important to then understand that the
energy field that sustains our lives is influenced by our minds. Our thoughts and
emotions generate energy which influences and causes change in this field of
sustainment. It is possible to deliberately cause the Vital Force to grow, to generate
more of the energy needed to improve the individual life but also cause this life to
regenerate and reincarnate after the death of the material body. If the energy field is
influenced incorrectly, it can shorten life, turn the Vital Force against it and prevent it
from reincarnation. Sometimes even going so far as to change it into something it might
not want to be or even obliterate it entirely.

This makes it all sound so simple, and unfortunately, this simplicity can be deceiving. It
doesn't stop there. From this, the action of the Vital Force only grows more complex.
One can only come to understand the more complex by fully grasping the simple.

The Vital Force has two main parts; the visible and the invisible. Through meditation it is
possible to come to be able to see the visible manifestations of the Vital Force. I call
this manifestation the Stream of Life and Death. In the animated film, Final Fantasy:
Advent Children we are introduced to the Lifestream, which is described as a river of
life-giving energy which causes the world and everything in it to exist. Due to copyright
laws, I officially refer to the real thing as the Stream of Life.

After a lifeform has lived out its life and dies, the remaining energy, including the
spiritual awareness, goes into the Stream of Death. Once in the Stream of Death, it
awaits rebirth when, if the circumstances are right, it returns to the Stream of Life for a
new incarnation. If the right circumstances haven't occurred, the lifeform could be
transformed into something else, or taken through a process of unmaking.

The invisible part of the Vital Force can only be observed in the changes that occur in
the visible energy, or through subtle changes and coincidences in the material world.
This unseen side can be considered the governing force of the visible energy. Should
this visible energy go against the working of the Vital Force, it will fail in what it attempts
and possibly even die. It simply can not function without being in harmony with the
non-visible energy.

The visible energy is the easiest to describe. The energy of the Stream of Life appears
as liquid and airy fields and pools of colored energy, very much like what is portrayed in
Advent Children. This energy changes colors depending on what it is doing and the
influence placed upon it. The energy of the Stream of Death is dull, rough, gravelly and
jagged. As this energy regenerates and renews back into the Stream of Life, the colors
brighten and it becomes smooth, liquid and airy once again.

The Stream of Death isn't just dead energy, although there is a lot of that. It is teeming
with activity due to so many of the dead having no notion of anything beyond what they
want to believe and doing ridiculous things because of it. Contrary to popular belief, the
dead do not enlighten immediately beyond death, they don't "meet their maker", so to
speak, and receive all the forbidden knowledge of the universe. If they did, they wouldn't
still be dead and more people would be born with better knowledge of what is on the
Other side. The dead are restless, confused, sad, angry and unfortunately often stupid
and crazed. The visible energy that makes up the Stream of Life and Death is
psychoactive and can produce illusions and hallucinations, and many of the dead are
dreaming in it. This is the energy we dream in while asleep. There are ghosts, scary
goblins, and other interesting entities living in it, and many are not friendly when
disturbed. There are many entities that resemble angels and demons, but don't function
in any way that our myths and legends would teach you about them. Some of this
energy transforms into what can only be described as Hell, but doesn't function as any
Hell described in religious texts, except that it is a place of punishment and cleansing
for those who have accrued so much bad karma they are a danger to others.

The Vital Force flows and spirals, it is always in motion. It is never only in one place
doing any one thing. The Vital Force that is behind the formation of a planet in one
galaxy might not have any contact with the Vital Force that is causing evolution on our
planet. But they come from the same expanse of void that everything is sustained in and
grew from. They have certain things in common, a certain way of working that makes
them both manifestations of the same Vital Force. There is a sameness of the Vital
Force, the core being of this energy runs through everything that makes it recognizably
the Vital Force.

The tangible and intangible are always and irrevocably intertwined. Everything that
exists is both physical matter and energy at the same time. What has been destroyed,
ended or died still remains as energy for a long time to come (the source of what has
been called the Akashic Records and the reason why it is possible to gain knowledge of
past events). This is why in some traditions it is believed that everything, even rocks
have a spirit. I believe our ancestors did not understand the difference between spirit
and energy, or at least did not have a word to differentiate the two. All spirit is energy,
but not all energy is spirit, and the line between them is often blurred.

Past, present and future are all present in this energy, yet at the same time, the present
moment is the only moment that actually exists. In Nordic mythology, this interplay of
past present and future was called the Wyrd, or the web of fate. When something exists,
it still exists as an energy manifestation of what it used to be and simultaneously exists
as what it will potentially become. What something will become is dependent on the
influences surrounding it at any given time. For instance, if a person is engaging in self
destructive behavior, they manifest a corpse energy self on the horizon of their future.
This doesn't guarantee they'll be dead at any given time, because the moment they
break their pattern of self destruction, assuming they haven't already gone too far, the
corpse will begin to wane. The future is always in motion.

What the Vital Force is not is a static, solid spirit or awareness at any specific place in
the universe. It is always in motion, fluctuating, growing, changing, flowing though,
making change, destroying, being destroyed and coming to be. The Vital Force, not
being an omniscient and omnipotent consciousness, can not control every
circumstance. There are flaws and imperfections that arise. Unfortunately, there is also
evil growing.

It is unfortunate, but a truly evil anti-force has come to exist. In the Star Wars saga, it is
called the Dark Side of the Force. I don't approve of actually calling this evil force the
Dark Side because it implies that it is a part of the Vital Force itself, something that
needs to exist. It is not and does not. Calling it dark is also a mistake because it
reinforces a faulty duality, the myth that light is good and dark is evil. Both light and
darkness are necessary for the existence of life itself, and it isn't advisable to make one
or the other specifically evil or good. He is, within this Force, good darkness and evil
light. This anti-force can not be utilized, summoned or exploited for any reason. Like the
Dark Side in Star Wars it can seem attractive, is wily and deceptive and will only betray
you in the end after using you for its own ends. Unlike the Dark side in Star Wars, it has
no amazing magic of its own to be utilized. It is all promise and no result.

I call this anti-force, the Furonz. This is a word from an ancient time and place that
means absolute evil and unjust death. I could find no appropriate word in any language
available to me, and had to channel a word from the Beyond. Other words given to me
were Fyorce, which means death and Locurid, which means absolute evil.

This antiforce has come to be because quite often things go wrong, and due to the
Butterfly Effect, everything that goes wrong has an effect on something else. Once the
energy of the Vital Force becomes visible, it has already changed into a more material
state. Once it takes on a material state, this new energy can go astray from its original
source. It can become corrupted for any number of reasons. Once something exists, it is
not easy to make it cease to exist, and some things become so harmful their existence
only brings harm to everything else that must exist. Things like this must be unmade, if
attempts at transforming them into something worthwhile fails. This is not a quick and
easy process, especially where that harmful thing is desired or desires itself. This is why
the Vital Force has formed a Hell in order to trap this harmful antiforce and everything
that perpetuates it.

Scientifically it has been discovered that every particle forms an antiparticle, every
lepton forms an antilepton and so forth. It has been mistakenly assumed that the
Furonz is the VItal Force's natural anti-force that is part of its natural balance. Please do
not make this mistake. The antiparticles spoken of in science are part of the natural
balance of positive and negative that sustain all existence and ARE part of the Vital
Force. The Furonz is not a truly part of Vital Force.

Here is an analogy that might help you to understand. Think of the Vital Force as a pond,
teeming with life. If the natural balance of a pond is disturbed it can form harmful algae
and bacteria that chokes out all the life of this pond, turning it into a puddle of foul,
stagnant dirty water filled with disease from all the dead lives trapped within it. The
algae and bacteria are not necessary for the life and growth of this pond, it lives
perfectly well without it and the natural immune system of this ecosystem fights against
this as long as all things are in balance. The Furonz is like that which unbalances the
pond's ecosystem, the harmful algae and bacteria and the resultant diseased mess that
can continue to spread if not stopped. The Furonz is not ever part of a natural balance
of positive and negative, light and dark. It is simply the result of harmful imbalances that
have proliferated out of control over the eons and have taken on a life of their own. It is
something that can and must be stopped, and we each have the power to stop some of
it.

Science tells us that in a closed system, energy can neither be created nor destroyed,
but can only be converted from one form to another. As you might have surmised from
what I have said, the Vital Force doesn't like to comply with scientific rules. New energy
comes to be all the time because the system in which we live isn't a closed system.
Being a creative energy, the Vital Force has an easier time making than unmaking. So for
something to cease to exist, the Vital Force has to work many times as hard as it did to
make it in the first place. These are exceptional situations and are fairly rare, but it
explains why it usually takes longer for a problem to go away than it does for it to be
created.

One day, science might well discover the side of things where matter is ceasing to exist,
returning to an energy state, and perhaps even where energy is ceasing to exist. Nothing
lasts forever, not even the Vital Force itself. But where a piece of this Force has died,
there is another part coming to life elsewhere. Of course this doesn't give anyone the
right to go around killing. Just because there is an energy that can regenerate doesn't
give anyone free reign to destroy it or anything it has made. Everything is connected
through the sustainment field, and killing something in one place can cause a chain
reaction of destruction that can continue for a long time to come. This is also true of
creating something. Creating something in one place can make something else exist or
cease to exist someplace else. For instance, a violent situation on one side of the planet
might cause a disease to form on the other side, or might cause something needed to
die.

Consciousness of the living that has gone bad is where evil truly comes from.
Consciousness itself is not evil, and is a necessary part of the order of things. However,
consciousness is not always intelligent, and where there is stupidity, wrongness occurs.
Where there is a lack of knowledge, incorrect knowledge, misunderstood information,
and delusion, wrong choices will be made. One wrong choice can ruin so much it is
unbelievable. This is why what we believe really matters, we all make our choices based
on what we have come to believe. Once ruination occurs, those hurt by it become
resentful. Resentment leads to revenge. So many accidents might not have spiraled out
of control into utter ruination had no one attempted revenge. Revenge is probably one of
the worst propensities of consciousness. The Vital Force does not generally respond
well to acts of revenge, so in becoming enlightened, consciousnesses should work to
overcome the desire to seek revenge.

The force of Karma does exist, and all of the energy of the Vital Force is karmically
charged. Wrong begets wrong. Revenge might make someone feel temporarily better,
but in the long run, needless acts of revenge will bring backlash. The best course of
action is to try to recover from the situation and take extra precautions to protect one's
self and loved ones in the future. Hard emotions like hatred and anger are best directed
in meditation to the culprit. Holding them inside, suppressing them, will only hurt you.
Most especially refrain from taking these feelings out on those who had nothing to do
with it. Give it to the abuser through the energy field and it fuels the karma they so
rightfully deserve. But remember that if your anger is not justified it will backlash
against you.

With the Vital Force, the emotion of love strengthens and protects, hatred weakens and
erodes. Contrary to traditional spirituality, it is not advisable to love what is truly an
enemy to you. If you love your abuser, you strengthen him or her against you. It is okay
to hate. Just be sure that they truly are your enemy, and not someone you simply
disagree with, or someone who did not give into your petty whims. Never create an
enemy for yourself, nor a scapegoat to take your anger out on. You are telling the Vital
Force you want to be abused.

Karma, the spiritual consequences of choices, is very much a part of the Vital Force. It is
not a black or white issue. Karma is also all shades of gray, and all colors of the rainbow,
metaphorically speaking. An action that is bad karma in one situation might be good
karma in another. Then there are some things that are wrong no matter what. Before
taking any important action, take the time to consider all possibilities. So very often, if
you've been wronged, the best course of action is to care for and protect yourself and
just wait for karma to strike on its own. I've learned to be patient and nonviolent and had
the reward of seeing those who have harmed me needlessly get slapped down with
karmic backlash. It is much more satisfying than wasting time and energy getting back
at others.

Because the Vital Force is not omniscient, the more factual knowledge you have about
any given situation, the better your desired outcome will be. If you believe in things that
are untrue the vibrations you are sending out go to the wrong places and might invite
unpleasant circumstances. Even love given to the wrong person, place or thing can
invite a kind of backlash, so avoid making heroes of the unworthy.

Try not to be too judgemental toward others. Do you remember the line from that Bible
that states, "Judge not lest ye be judged"? This is another one of those pieces of advice
that show up through many spiritualities worldwide. It applies to the Vital Force as well.
There is energy that responds to harshly judgemental attitudes. It will judge you by your
own standards and if you are found wanting will attract in situations that will bring this
to your attention.

The biggest problem a person might run into would be learning to distinguish good from
evil, the Vital Force from the Furonz. Only experience will overcome this problem, only
knowledge overcomes ignorance. I have seen people blame their karmic backlash on
the Furonz, and others accepting the evil of the Furonz as karmic backlash that they
assumed they earned. The lines between one and the other are often blurry, especially
when the Furonz attempts to behave as the Vital Force and hurt those who have earned
bad karma. Meditation is the one and only tool for learning about these forces, how they
work and how to work with the Vital Force and neutralize Furonzian influence.

The Vital Force and the entire Otherworld that exists unseen around us is incredibly
complex. Learning how it works can help you to benefit yourself and others, better
influence the world around you in the way you would prefer, and even develop interesting
abilities. Psi-powers like telekinesis are potentially possible, although I haven't yet
figured out how. So a person like the Jedi of Star Wars is a possibility. What I have
shared with you here is only the beginning of what it all is. There is so much more. The
only way to know it is to experience it yourself through the meditational tools and
techniques I have already shared in previous articles, and will continue to share in the
future. Please accept this information and use it wisely.

May the Force be with you.