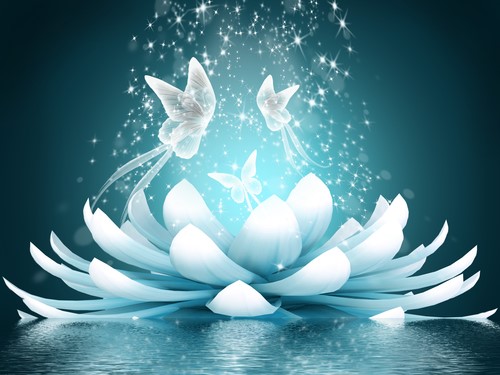 Tested Positive, Finally

Don't worry, Honey, my love is way
More effective than any vaccination
You can get.
A single shot from my
Youthful heart will destroy all
The old devil viruses
Attacking your whole being, inside out


Youthing

The nursery rhyme jumps from my aging chest
Eager to embrace the changing world with zest

Hello, young trees! Hello, summer's sunshine!
How are you all doing along this humble line?

I will resume my old childhood dream
I will try this new feature like ice cream

I will return to my long lost native place
On this planet's other side to find the face

& confess to her as the apple of my eye
Pretending I can restart my life, can't I?


Self-Portraying

As a toddler, you began to scrabble wherever
Your little hands could reach. Later on, you
Sketched a bird-like picture in your youth
Until you became a grown up when you work
Every day on each detail, adding a few fine
Lines here, or throwing a drop of paint there

The portrait does not
Really look like you, though it's an authentic
Manifestation of your true self. Once you
Finish it, your children will hang it high on
A whitewashed wall, where there would be
A spider working hard to catch a fly or ant
Beyond the web, or above your signature


Re-Encountering after 42 Years Separation
(for Qi Hong)

Overwhelmingly
You came upon me
Like the tide returning
From far beyond the horizon

As if lying down in a beach
I tried to kiss your foamy tongue, when
My heart was soaked deep
My soul all as wet with water
As my naked body caught alone
Among waves at twilight

Then you began to withdrew
(Again?), just once & for all
Exactly like before


Young & Old: All on the Shakespearean Stage

Yesterday, yesterday, and yester-
Day has gone with the west wind
One after another to the fading &
Formless pages of history; each

Present moment is blatantly spot-
Lightning the deformed soul
Down, down the heavy curtain!
Death is a zombie starkly zooming

In the back ground of every heart:
We each believe our selves to be
The hero on our own stage
Though we turn out no more than

An extra happening to appear
By mistake in a stranger's comedy


Tuner: Young vs Old
(for Qi Hong)

While still in Mayuhe on the other
Side of this world, you somehow gave me
An air-tuner, supposedly to help me
Learn erhu (a two-stringed Chinese violin)
As a re-educated youth during the Cultural
Revolution, which you somehow asked me
To return to you before I took my first step
Towards the West
(Like the monkey king?)

Now almost half a century
Later, I forget how to play the instrument
But I can still sing my youthful songs of
Love in perfect tune with your chuckle
Like a kite whose string remains in
Your hand however far or high
I have been flying


Bio:

Yuan Changming grew up in an isolated village, began to learn the English alphabet at age 19, and published monographs on translation before leaving China. With a Canadian PhD in English, Yuan currently edits Poetry Pacific with Allen Yuan at poetrypacific.blogspot.ca. Credits include 12 Pushcart nominations & 15 collections (most recently SINOSAUR) . Besides appearances in Best of the Best Canadian Poetry (2008-17), BestNewPoemsOnline & Poetry Daily, among nearly 1,989 others, across 49 countries, Yuan was nominated, and served on the jury, for Canada's National Magazine Award (poetry category). Early in 2022, Yuan began to write and publish fiction.