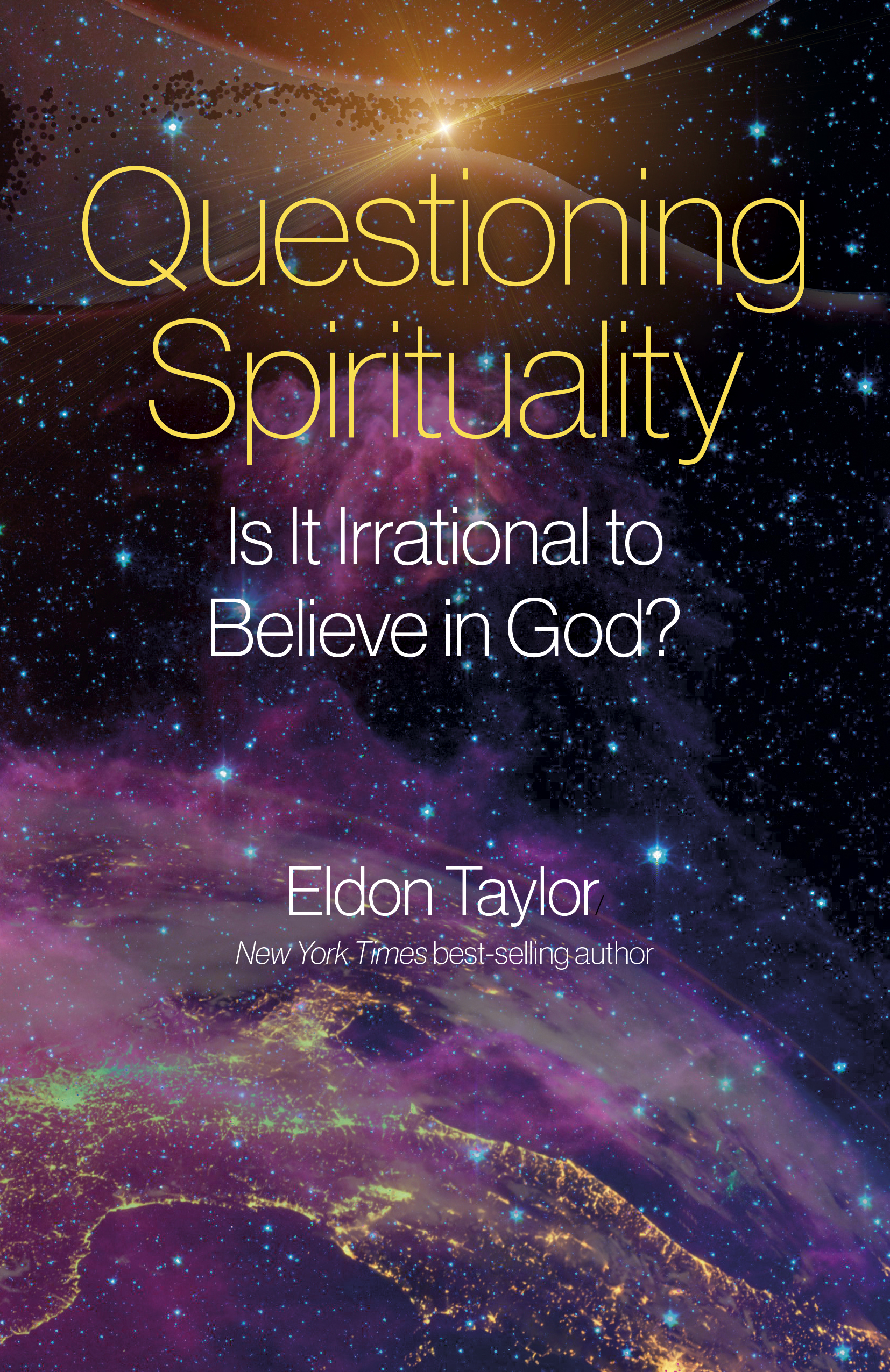 Discovering the Power of Spirituality with Eldon Taylor!

For the past several years there has been a decline in spiritual beliefs, particularly among the younger generation. There are many reasons for this, not the least of which includes the emphasis on science and verifiability. There is also a sense of disillusionment due to the nature of today's world. Many young people find themselves in what they think of as an uncaring world, one where the costs of living is impossible, where they're expected to sell their soul to some corporation like indentured servants, one where capitalism is a swear word, and so forth. There is so much evil in the world, why believe in a god? After all, what good god creates a world full of evil? What sort of loving personal god are they to imagine? Indeed, most young people are educated today to laugh at and ridicule the notion of a god—a super daddy in the sky. And this attitude is common among academics who see religion as nothing more than superstition.

A Modern Theistic Existential View
Atheism has doubled among our younger generation and it's not hard to understand why. They face what can appear to be an unfriendly world. A world where the cost of living is out of control. A world where they begin in debt because of their college years. A world similar to what I faced as a young man, and what many of us faced—one that almost certainly dictates a sort of rat race. Life is tough, you're treated like a commodity by the corporations that employ you, and if you don't bust butt—you're destined for homelessness and worse. The world is unfair and full of evil—so why believe in God or practice any sort of spirituality. Besides, does religion really make any sense? After all, there are plenty of academics who see religion as nothing more than feel-good nonsense.

My own two sons came away from university with their science degrees and a conviction that Freud was correct, "Religion is a sugar coated neurotic crutch." Indeed, young people, for the most part, are convinced by educators that spirituality is both unscientific and irrational.

Neither of these two notions are in fact true. Something I sought to demonstrate in my latest book, Questioning Spirituality. Early readers indicate that I have been successful with one reader saying, "If you ever wanted an existential argument for why spirituality is important in your life, here it is!"

Questioning Spirituality provides a philosophical and scientific examination of the concept of spirituality and belief in God. The book will be of interest to readers who want to explore the topic from a critical perspective and understand the arguments for and against the existence of a higher power. Additionally, readers seeking to expand their understanding of spirituality and spirituality-related issues will also find new ways of thinking about established ideas.

Questioning Spirituality by Eldon Taylor is available from
https://www.o-books.com
and from wherever books are sold.

BOOK LINK
:
https://www.johnhuntpublishing.com/o-books/our-books/questioning-spirituality