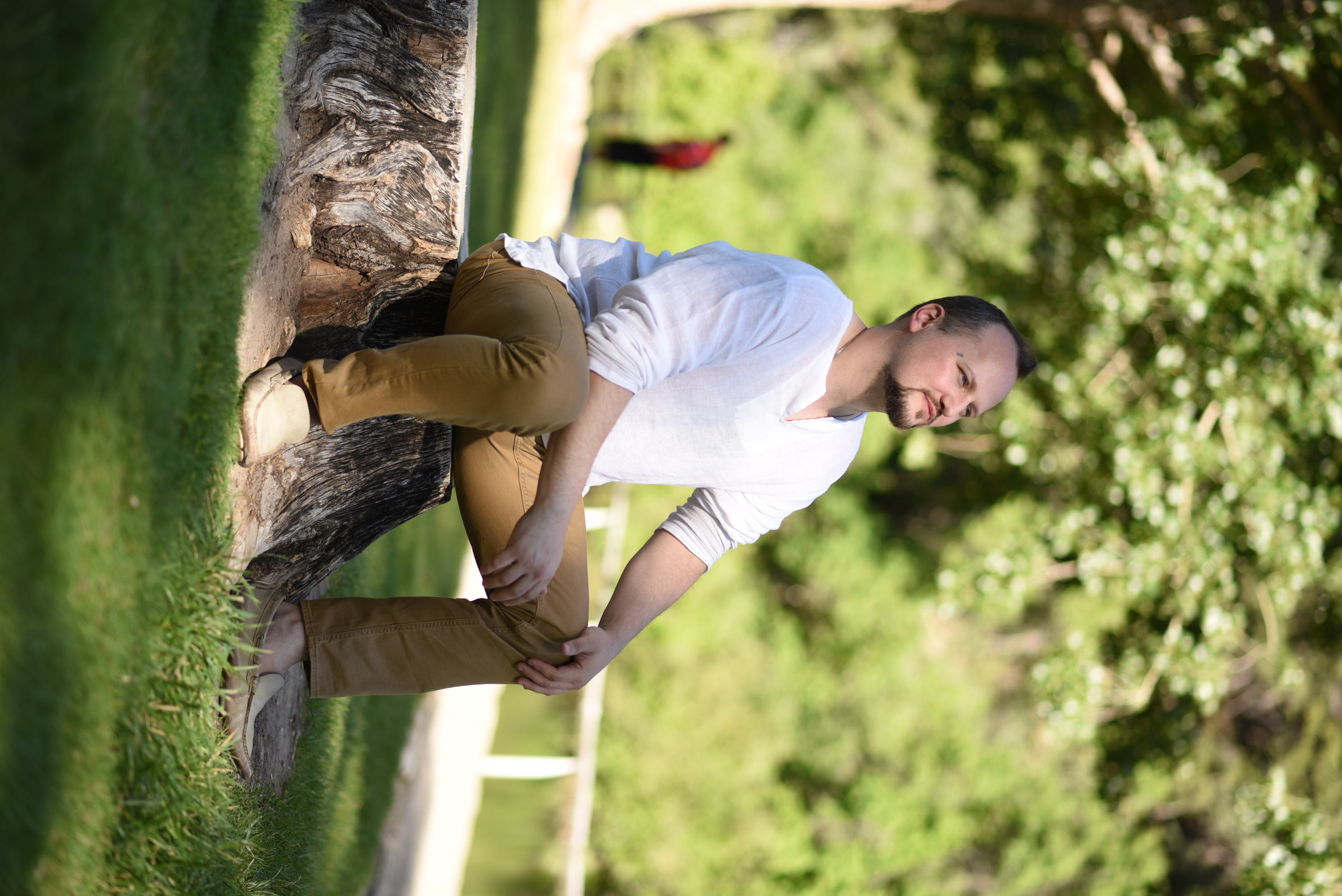 Rev. Devan Jesse Byrne
"I am not alone in experiencing the effects of my seeing."

So, as we have been getting into this concept about why neutral things and projected outward and all this really somewhat deep stuff, it's wonderful that we're getting into it because as we're gradually stripping away of our reality and starting to recognize that how the world works is somewhat upside down and backwards, as the Course refers to it, and I like that because it is in the sense of what we think of outside as inside and inside is outside. And I know it doesn't always make sense right off the bat when you're brand new to this, but we have this obsession that we think of ourselves as separate. Now we talked a little bit about the dream analogy, but to get into it a little bit more so is very helpful to understanding what this is all referring to and talking about. So, to get into the dream analogy, we actually have this sense of what we are experiencing as a dream. You can dream of yourself as a body, a person, you can even think of yourself as a dog. Maybe you're experiencing life as a dog in your dreams, right? And you go and you're talking to other people, yes, you're a talking dog. Regardless, doesn't matter, and you're experiencing other people, and you even go to a fire hydrant. Oh, geez, what are you doing on that fire hydrant you know what I'm saying. But you have this whole experience, right, of being a dog in this dream. And yet we don't always grasp that our identification with our particular body, which might be a dog at this time, or a person doesn't matter, is an association to an aspect of our reality.

It's an aspect of what we think of ourselves as, it's not the totality of what we are. That in this dream you are the person, you are the ground in which you walk on, the dog that you are, the hair that you have. You are the fire hydrant that you're visiting, you are, say your owner, or if you're wild, you are everything that is in this dream. You are the sky, you are the sun, you are everything because it is in your mind. So, this is actually hoping that you discover and recognize and in this whole assistance process, that everything in the dream is of your making. So, as you are talking and dealing with maybe another dream. Let's talk about another dream where you are a person. Maybe the opposite gender makes no difference, and you're talking and dealing with other people. Let's say you go into a conference A Course in Miracles conference all right, great. And there's hundreds of people. Now you're not alone in experiencing the effects of your thoughts because of quite literally what is occurring in this whole conference is a dreamer's dream. So yes, we like to take this idea of I'm not alone and experiencing the effects of my seeing, also involves my say negativity, and we get into energy. and this is good as well because this is all really what it is.

So that spiritual universe is influencing everyone and everything. So, I'm going to mention just a little bit about dimensions as my whole death experience involved, revelation, and discovering all this 10 dimensions of reality. And the Course doesn't talk about this, but I like to make sense out of it by referencing to it. So, in the dream analogy, if you're thinking of yourself as a person and your intellect and you're having and talking with other people, say that's the 4th dimension you're talking about what you could achieve or knowledge and information and it's associated to the physical body. You have bodies that you're talking with, you're using the bodies, you're thinking of these other people as bodies. That's the third dimension, ok, third dimensional physicality. The second dimension is synapsis charging in the dreamers mind. Now. this is the spiritual universe, ok . So, we're still in the dream analogy if you didn't realize. So, the synapsis is charging is just like energy moving and there's no people involved, there's no images, there's nothing like any of that in the second dimension, that it's just a brain. Synapsis is electrical charges happening and it thinks it's happening. So, you can kind of see a different dimensional perspective. Now, the first dimension is the dreamer, where this person you. is asleep in your bed dreaming, right? So. this is another layer. You're literally in a bed that is in a totally different reality than say, what were you just talking with all these people in the conference of physical reality. So, this is what's happening right here right now. And then we have this physical reality going on. And yet, in this spiritual universe, it's just electrical synapsis charging, there's actually no images, no bodies, no people occurring right now, it's just an energetic format the spiritual universe, and the images and the intellect in which we have identification or personality is just talking and discussing with other people. This is all a representation of what? The dreamers mind. So, what is in the dreamer's mind is this whole experience. So I refer to the first dimension as literally what the Son of God is. The zeroth dimension is what God is. So, not to get into that a whole bunch more. I do other courses and teach about it, but it goes into 10 dimensions where everything is all within it. So, hopefully you can recognize that the Son of God, first I mentioned dreams in the representation of the spiritual universe. The energy of the brain, right? It's not completely just the brain, but that's metaphorical. OK, so energy, spiritual universe and the ideas of separation make it into physical bodies. The ideas of separation, the knowledge of good and evil make it into physical bodies. OK, and that's where the ego developed because of the idea of separation being our obsession, we're looking for safety, we're looking for protection. We're looking for all these things, how to survive and essentially avoid death. But what would we discover? The dreamer of the dream.

So, there's a lot of information and a lot of truth about all of this, and everything that's occurring with all these lessons. Don't stress about it too much, it just simply do the lessons as it's discussed and I hope to intrigue you a little bit about what this is all about and help you to understand that there is more to this reality than just simple philosophy and simple just experiences, but that we are closer to say God than we like to recognize.