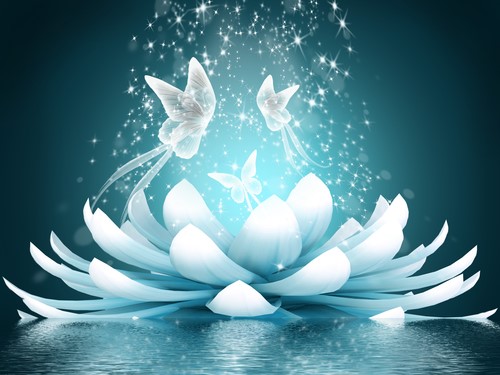 Boyhood Buoys (1): Village Fashion

For the whole school year of the seventh grade
I kept dreaming of a new pair of tennis shoes

White-rimmed, blue-covered, that all boys
From rich families in towns and cities

Were said to be wearing, even when some of
Them were sleeping at night. At least three times

A day, I would imagine myself goose-walking
In them until one morning I noticed the pretty girl

Living next door to us in the village came to
School much later than usual. While every other

Boy burst into a loud unanimous wow
I proudly whispered to my best pal:

You know, her foster mother shares
Exactly the same family name with me!

Boyhood Buoys (2): Secret Tryst

I never understand the taboo of my village school
But all boys avoided speaking to girls, and vice versa

Nevertheless, whenever I felt the real urge to
See my girl in private, I would hum aloud while

Walking out of our classroom, and in the evening
She and I would meet behind a low sand ridge in the

Dried riverbed. Watching the summer stars in
Innocent silence, we would sit for a while deep in

Each other's arms until we departed in equal silence
Even without hitting upon the idea of a real kiss

Her name was Chen Yeqiong, a tall, slim and pretty
Fellow villager, with a birthmark above her right lips

That's when we were in grade eight; that's as early
As half a century ago, on the other side of the world

Boyhood Buoys (3): The Most Memorable Science Class

We didn't know how or why, but we came to be
Convinced that swallowing a fresh snake gall
Would give us a more insightful pair of eyes

So, after catching a three-feet long grass snake
We skinned it off carefully, and cooked a big
Pot of soup with its old chicken-like meat

(O boy, how delicious it tastes! But my mom
Dare not go to the kitchen for a whole week)

The next morning, I blew enough air into the
Slough, made it into a vivid staff dragon, went
To school early and put it in the top-open desk

Closest to the podium. When the lid is raided,
The fully wound dragon threw the whole class
Into shriek. That's our only field science class

Boyhood Buoys (4): Frogmeat Sale

To earn a couple of yuan to buy some
Kerosene oil for our lamp in the house
I followed my neighbor, an older boy
To catch frogs in the middle of night

It was always a sure thing to do: where-
Ever we heard a frog sing, we would
Stealthily approach it, illuminate it
With torchlight, and pick it up with

All the ease we could enjoy. Sometimes
I did feel sorry for the frog: its eyes were
Shining bright under the summer stars
But why did it fail to escape from danger?

Early next morning, we would skin our catch
And went to the nearest town, shouting aloud
'Fresh frog meat !' like the frogs singing at the
Top of their voice, after dusk, in the rice fields

Boyhood Buoys (5): Waterbuffalo-Boy

How I envied Doggie when his little hunchbacked
Father was appointed the caretaker of the tallest
Water buffalo in our communist commune:

Every day, after school, he would ride her
For his father, plodding along from one
Grass spot to another. While I had to dig

All kinds of obscure plants for our ever-stunted
Pig and collect chicken shit from every household
For the collective, he could take a sightseeing

Ride around the whole village (and even enjoy
Fucking the handsome creature with his arm
And fist as he liked), until one day, I tried to bribe

Him into allowing me to play my flute on her
Moving back and thus fulfill this idyllic dream
But he barked back with a broken voice: No way!

Boyhood Buoys (6): Deeper Than the First Cut

With a lower-than-the-average performance
For every class, you never gave a damn
To Mr Zhou (the most senior teacher
In your village school) when he announced
You were far less smart than your mom

But after reading some sample passages
From A-graded compositions, Mr Zhou
Began to cut deeper as he continued to
Ridicule the way a slow student coined
Awkward idioms and, worse still, compared
Local anti-revolutionary elements to piles
Of cap-like shit of water buffalos

How can you laugh together with others!
He pointed his finger like a snake head
Right at my nose while the whole class
Guffawed: Don't you remember you're
The very inventor of this disgusting simile?

Boyhood Buoys (7): How My Light Was Saved

Every summer, I would be jailed within our straw-thatched cottage
for two weeks, while other fourth- or fifth-graders nake-swam in ponds
monkey-climbed trees, or frog-jumped around the rice fields in the village

both eyes sealed with sticky secretions, I lived in total blindness
day and night, receiving neither treatment by any fellow villager
nor any care from adults in my large fostering household. Years later
I learned it was infection that resulted from eating too much homemade
pepper sauce, often the only dish we had to go with our make-do meals

I never understood why I had to suffer from such hurting blindness
even though I have only one eye actually functioning well in my life
yet I do know it was this hidden fear about permanent loss of vision
That has made me all the more sensitive to light, as well as darkness

Boyhood Buoys (8): Firewood Gathering

While town folks used electricity in every conceivable
Way, we did not have enough firewood even for cooking
So, I went out with a short scythe, against summer heat
Or winter chills, each time farther away from home
To cut whatever wild plants I could find after school

Once, I cut my own left hand so deep that I
Became horrified as blood gushed out of
My small palm. Of course, the wound
Healed soon enough, but ever since then
I have had a curved middle finger (because of
Bad bandage), a finger that prevented me from
Learning swordsmanship to follow the steps
Of Li Po, a legendary knight and the king of poetry

Boyhood Buoys (9): First Originative Simile

Before each breakfast, in grade five, I would get up
In haste, with a pair of quasi-chopsticks and a pair
Of half-opened eyes, going from cottage to cottage
In the whole village to collect chicken shit, like lost
Gold or silver coins, into a broken basket, something
I could contribute to our commune as fertilizer for

My fostering family. Occasionally, I was lucky
Enough to find a pile of goat or water-buffalo shit

So inspired by these findings that I once could not
Help using it to refer to the anti-revolutionary
Elements in our village when I wrote compositions
In school. Though this simile turned out a big
Laugh stock for the whole school, it was the first
Image I have ever added to our red literary canon

Boyhood Buoys (10): Local Celebrity

By playing Hu Chuankuei, a vulgar and stupid
Military commander in a popular Peking opera
I became more famous than our villager head:
Folks even from neighboring villages could readily
Recognize me and would intimate my voice
Indeed, while other boys in grade seven or eight
Had not enough to eat in their own homes, I could
Earn a couple of extra meals outside our school

However, when I went to the county town to attend
Senior high, my acting career came to a sudden end
Not because of my mother's intervention (for fear that
My acting was making me into a vulgar and stupid
Student), but because of the trend gone with the wind

It was then that I learned all the lessons about being
A celebrity on the stage, or a nonentity under it



Bio:

Yuan Changming grew up in an isolated village, began to learn the English alphabet at age 19, and published monographs on translation before leaving China. With a Canadian PhD in English, Yuan currently edits Poetry Pacific with Allen Yuan at poetrypacific.blogspot.ca. Credits include 12 Pushcart nominations & 15 collections (most recently SINOSAUR) . Besides appearances in Best of the Best Canadian Poetry (2008-17), BestNewPoemsOnline & Poetry Daily, among nearly 1,989 others, across 49 countries, Yuan was nominated, and served on the jury, for Canada's National Magazine Award (poetry category). Early in 2022, Yuan began to write and publish fiction.