To Thrive or Not To Thrive
By Dean Fraser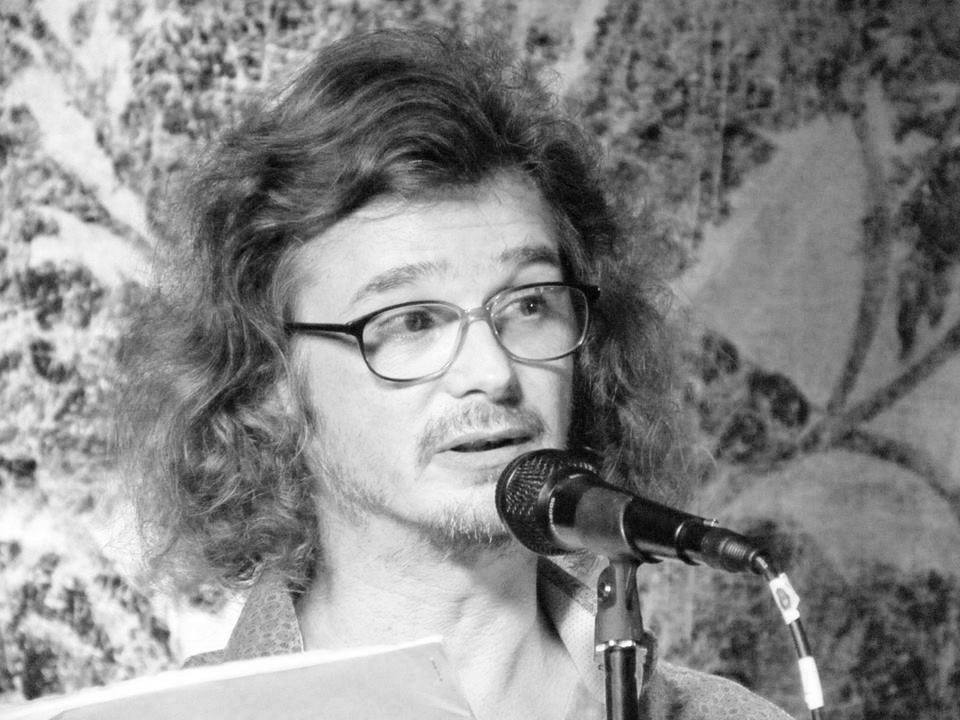 Dean Fraser
Let's take a moment to think about those unfortunate souls whose only contact with others is indirectly through some secondary electronic device like a laptop or their smartphone.

The guy who consider 'likes' to actually mean something. Our guy has loads of online friends through social media although he has never actually met any of them or has any really genuine friends in the real world.

SURROUNDED BY CONCRETE AND STEEL

Surviving as he does (can it accurately be described as living?) in a world dominated by electronic equipment, surrounded by bricks and concrete. Our guy spends his entire leisure time on his device/smartphone or playing computer games, only encountering vegetables and fruit when visiting the huge steel and glass supermarkets; the countryside is that green blur he momentarily views through the side windows of buses or seen flashing-by from the seat of a train.

A self-created reality existing in a complete and total sensory deprivation world. Never experiencing the pleasure of real conversations with fellow humans or feeling the joy of simply being alive!

Everything in our guy's immediate surroundings is unnatural and synthetically mass produced. All his direct experiences obviously also then become manufactured in some way.

Existing in this artificially created outside-of-reality bubble makes our guy extremely receptive to auto-suggestion. With no natural grounding point to lock onto to act as an anchor he becomes literally a cog in part of the bigger machine. An automated breathing consumer unit…

OUR NATURES

Why are we here on this planet at this moment?

What might be yours or indeed my mission in this life?

Surely it cannot be to simply work, opting out of any direct experience, eventually to then die leaving behind hardly any contribution to the betterment of the world?

No real trace of having been here other than our bloodline continuing…

Don't you feel we all deserve better?

I know I do and trust you feel the same way!

Yes, of course you and I deserve to live life to the full and enjoy every day whatever twists and turns it might take. To be true to our own ethics and morals. Have some fun, which might well cost absolutely nothing in hard cash, but is purely priceless.

Now that is living!

Think of walking in a forest after a fresh shower of rain, those heady scents and the sounds of birdsong high above in the trees.

Sitting by a seashore as waves loudly crash in on the beach or perhaps soothingly lap gently onto the shore.

The beauty of visually taking in a meadow full of a kaleidoscope of wildflowers.

The drama of a wild thunder-storm.

Looking up as an eagle majestically soars against a stunning sunset.

To be out on a crisp winters evening, the sky purest black and a million stars twinkling like diamonds.

Or a scorching hot summer's day, feeling the sun warming on our backs and experiencing true contentment.

This is real life!

This is directly appreciating freely given beauty, the beauty of nature, of our own natures and it is all waiting right there as it always has been. Waiting for you and I to feel it through all of our senses, with every breath down into every atom of our very being!

So, what would you rather enjoy?

Any one of these amazing natural experiences or spending time, like our guy does, on a device?

Why not go take a walk instead?

The countryside might be too far away, this need not be an issue. Public parks were created for us to use. Observe nature in all her beauty and wonder.

I believe if we all did this at least a couple of times a week, preferably more, but at least a couple of times, then we would feel fundamentally better within ourselves and naturally begin to focus more on our own wellbeing.

The more of us out there living fulfilled lives focussed on those things which truly matter, the happier the collective group mind becomes.

Our individual happiness can never be bought through acquiring things; it is about you and I making the personal choice to live on our own terms every single day and right there is our real key to lasting happiness!
https://www.deanfrasercentral.com
Share this article with friends!