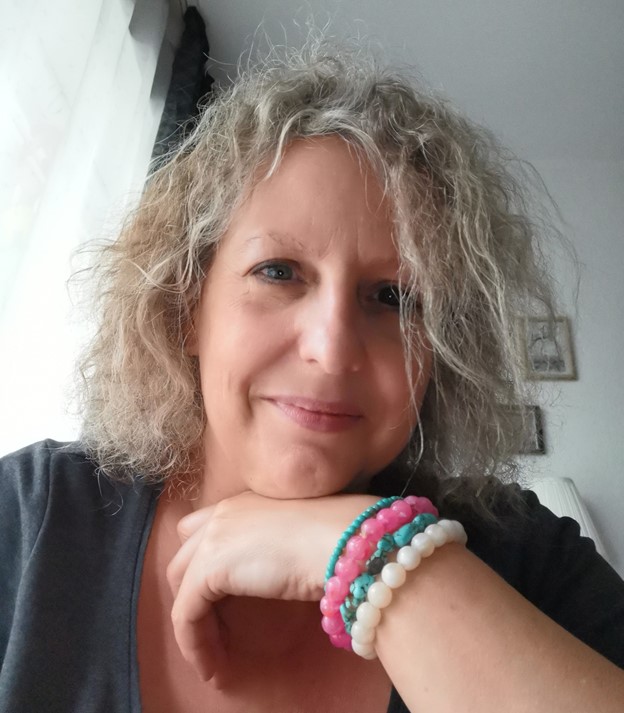 Ellen Hofrath-Stovall
Blessed Beltane and happy Walpurgis Night,

not only for the witches and Druids here, but also everybody else. Even though this holiday would be the perfect topic for today's episode, I decided differently. Instead I would like to introduce you to a typical German institution. It still fits somehow, as its season is also beginning in spring. I want to introduce you to the SCHREBERGARTEN. As far as I know, a lot of countries have community gardens, but that is a different thing.

About 1750 a German noble was concerned about the health of his workers and so he initiated a "Garden for the poor and needy" where they could get vegetables, herbs, and fruit for free. This idea spreaded around the country until about 100 years later it took a turn. A school principal took the idea a step further and created a "learning garden" where the students could learn not only about nutritions but also the healing effects of nutrition and herbs. Another intention was to give children that lived in cities the possibility to experience nature and to move in fresh air. At the time healing with natural resources was on a rise. It started as a field, later divided in individual beds and further on into individual gardens for the families.

This was at the peak of the industrial revolution, when air pollution, crowded workers shelters, poverty, and bad hygiene led to mass infections like flu and tuberculosis. So the opportunity to get out of there at times and have access to proper food and owning a small property got very popular very fast. And as doctor and pedagogue D. Schreber was one of the original founders, those areas were called "Schrebergarten".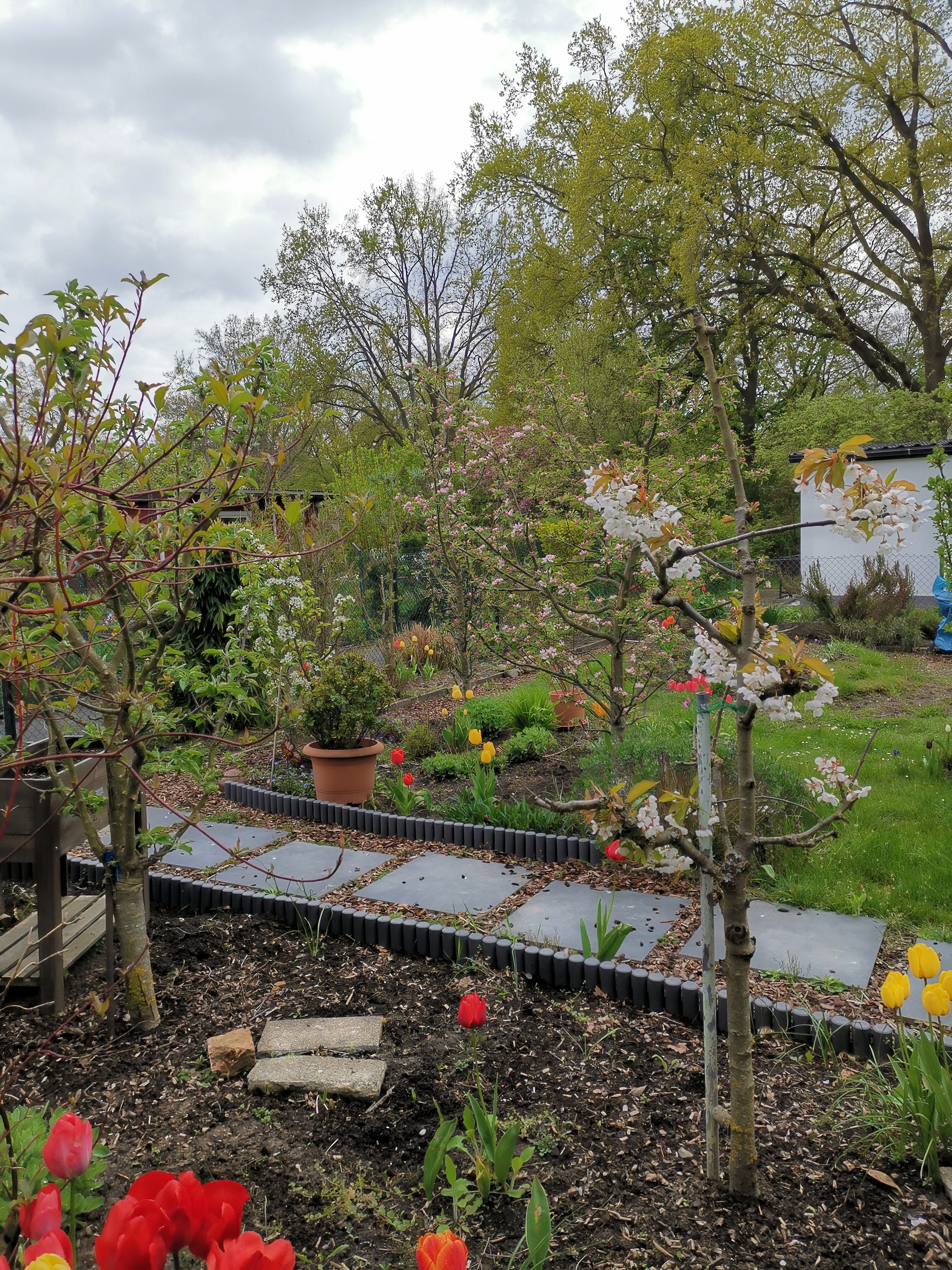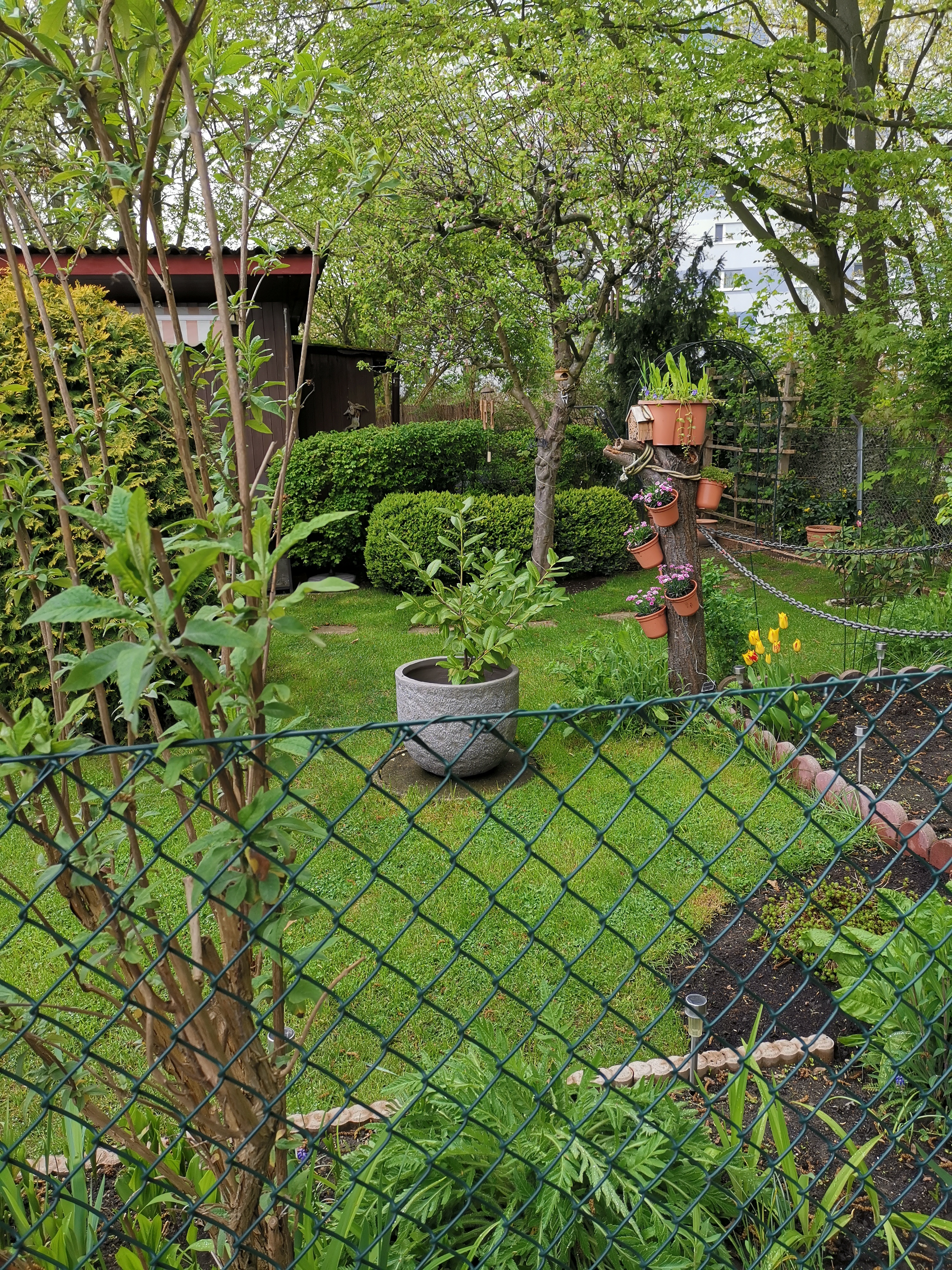 Then a time of growth and changes finally came to a kind of conclusion in the 1920ies, after WW 1. The entire idea got regulated by the "law of regulation of small gardens" Kleingarten (=small garden) is another name for the Schrebergarten. Those regulations are still valid, but a bit different from city to city. What I write now is just a rough overview and not complete or 100 % by the law. So the regulation is that the individual gardens in a designated area have to be a club, which oversights the rules and administration. Each garden has to produce at least 30 % food, the rest may be for recreation. In some areas you are allowed to live there the entire year, in others only occasionally. Some have water and electricity, some don't. You rent the garden from your community for a yearly mortgage around 400 - 1.000 €. You can not sell your garden without permission of the club…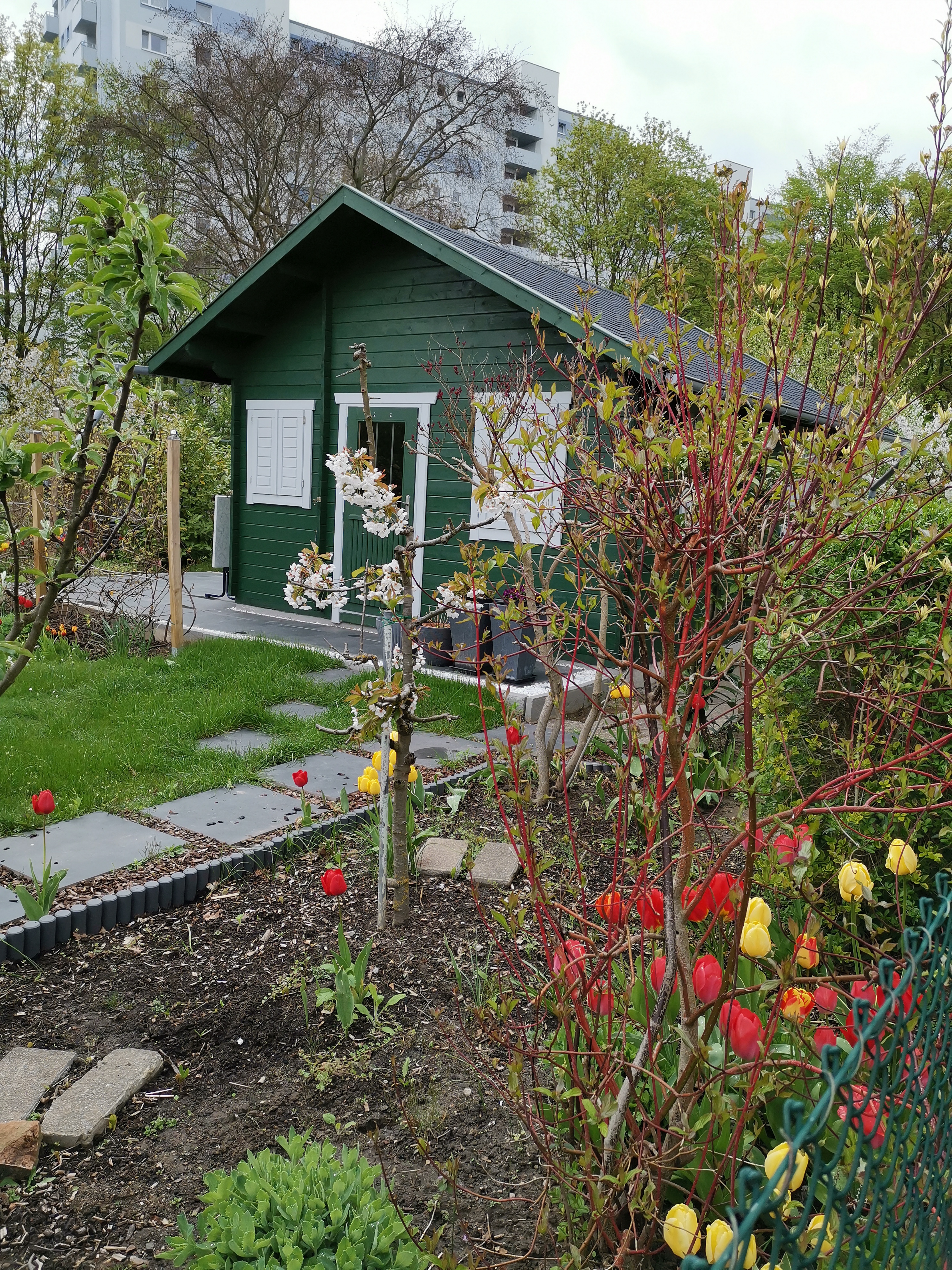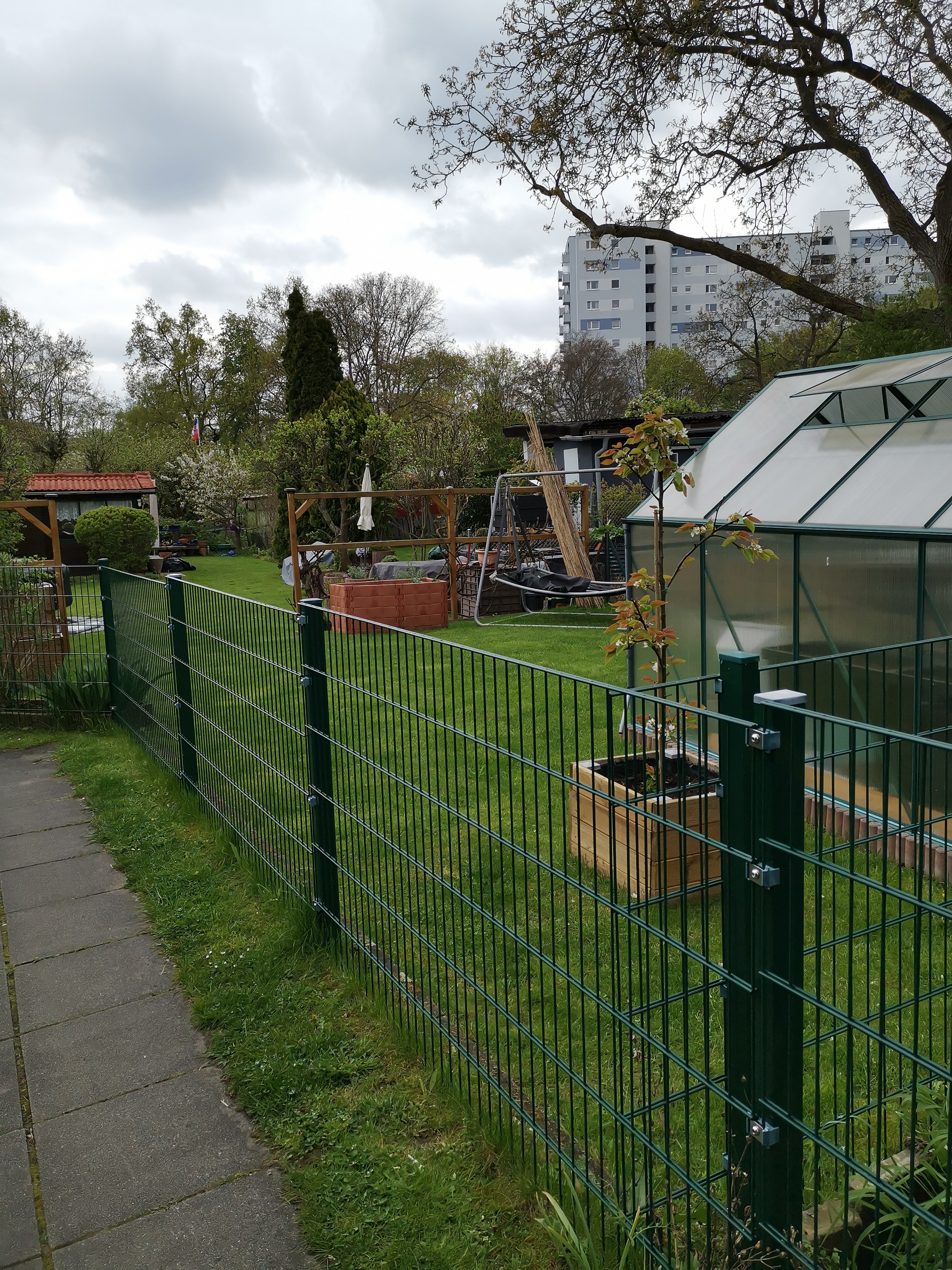 By today Germany has roughly 900.000 Schrebergarten, organized in about 14.000 clubs.
Even as it is a pretty traditional and old fashioned thing, there are always more requests for gardens than can be provided, and the owners cover all ages, nationalities, and religions. You will find an older lady who has owned the garden for 60 years next to a young Turkish family who just arrived. And as different as the owners are, as different are the gardens. You can find shabby ones with only a small, rotten shag next to a fancy, well groomed parklike area with proper beds, a greenhaus and luxurious furniture. One may have a dogpool, the other one a jacuzzi. Well organized, leveled beds aside wildflowers.

Most of the gardeners are also very interested in sustainability and protecting nature. So you can find a lot of "insect hotels" to provide shelter for insects that wouldn't have a living in the city otherwise. Also varieties of flowers for bees, beehives, and sometimes also chicken can be found.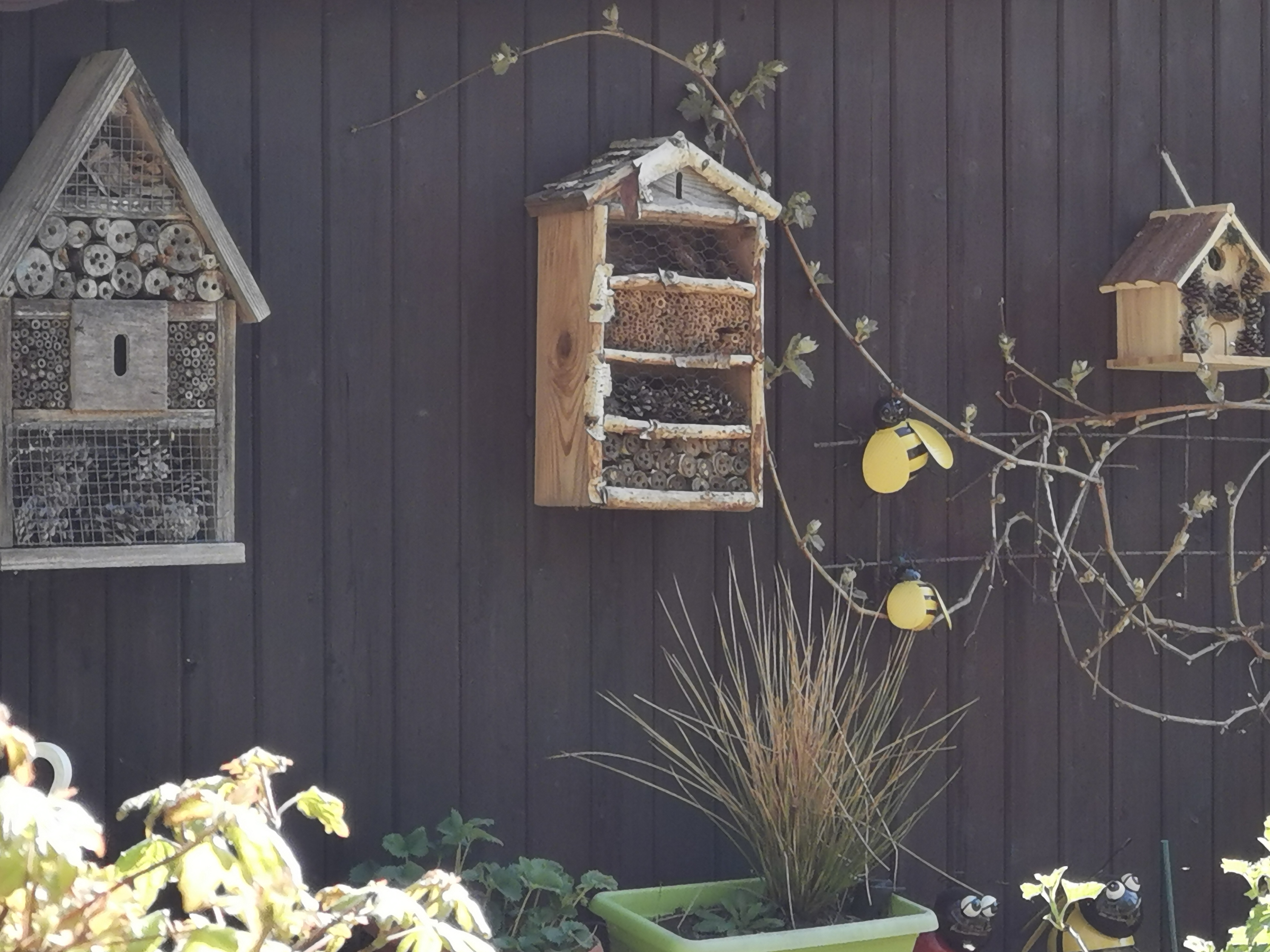 As ruled in the mentioned law, everybody is allowed to stroll through the gardens on the ways, not the individual properties, following the original idea that it should be for recreation for every citizen. So it is a very common thing to take a sunday stroll through the nearby Schrebergarten colony to enjoy the seasonal flowers and the individual houses and decorations. The garden owners are mostly very communicative and proud of their garden and often willing to talk about it. You may also get an invitation to a beer or cup of coffee, or they may provide you with some apples or cherries from their harvest.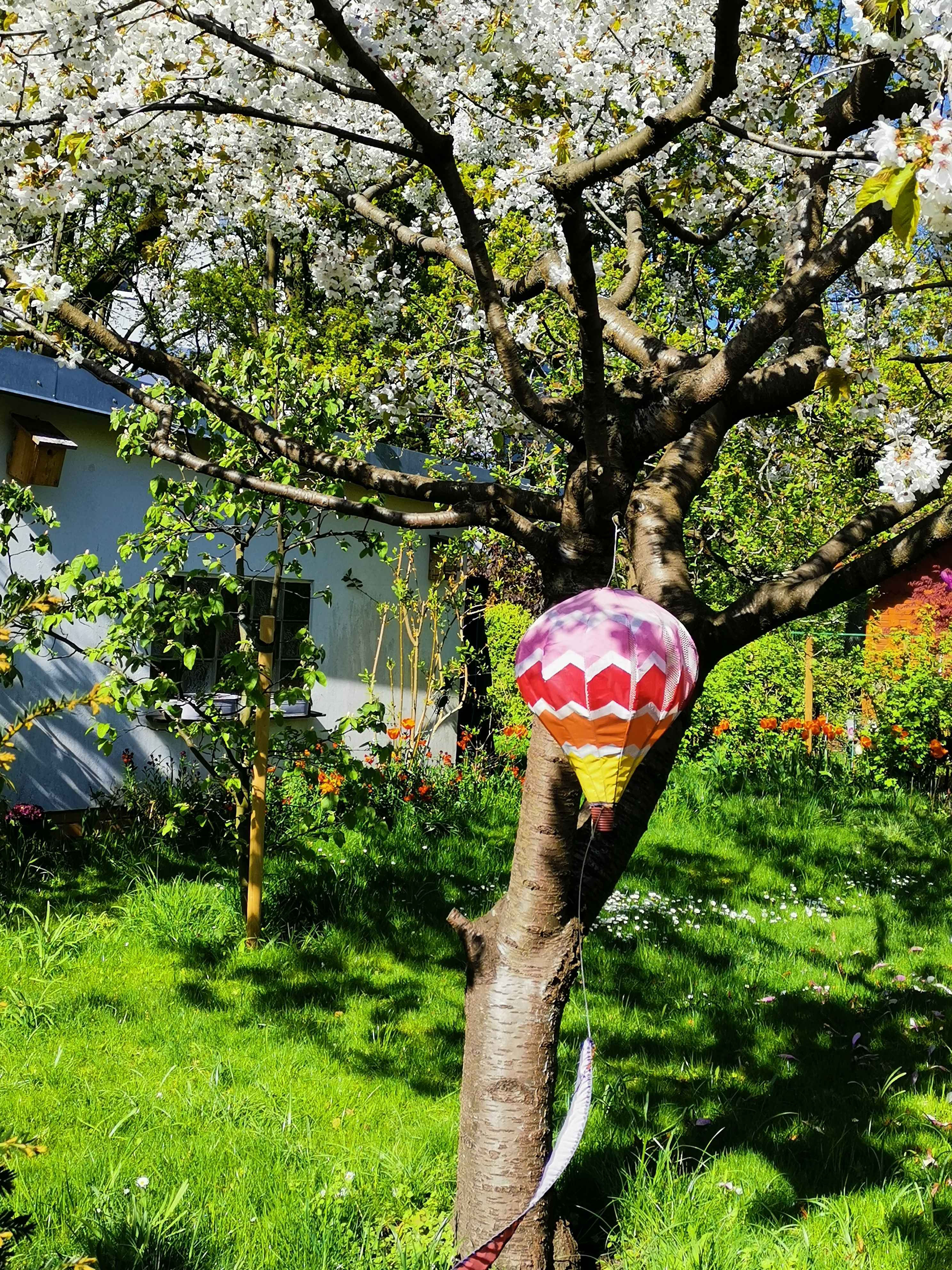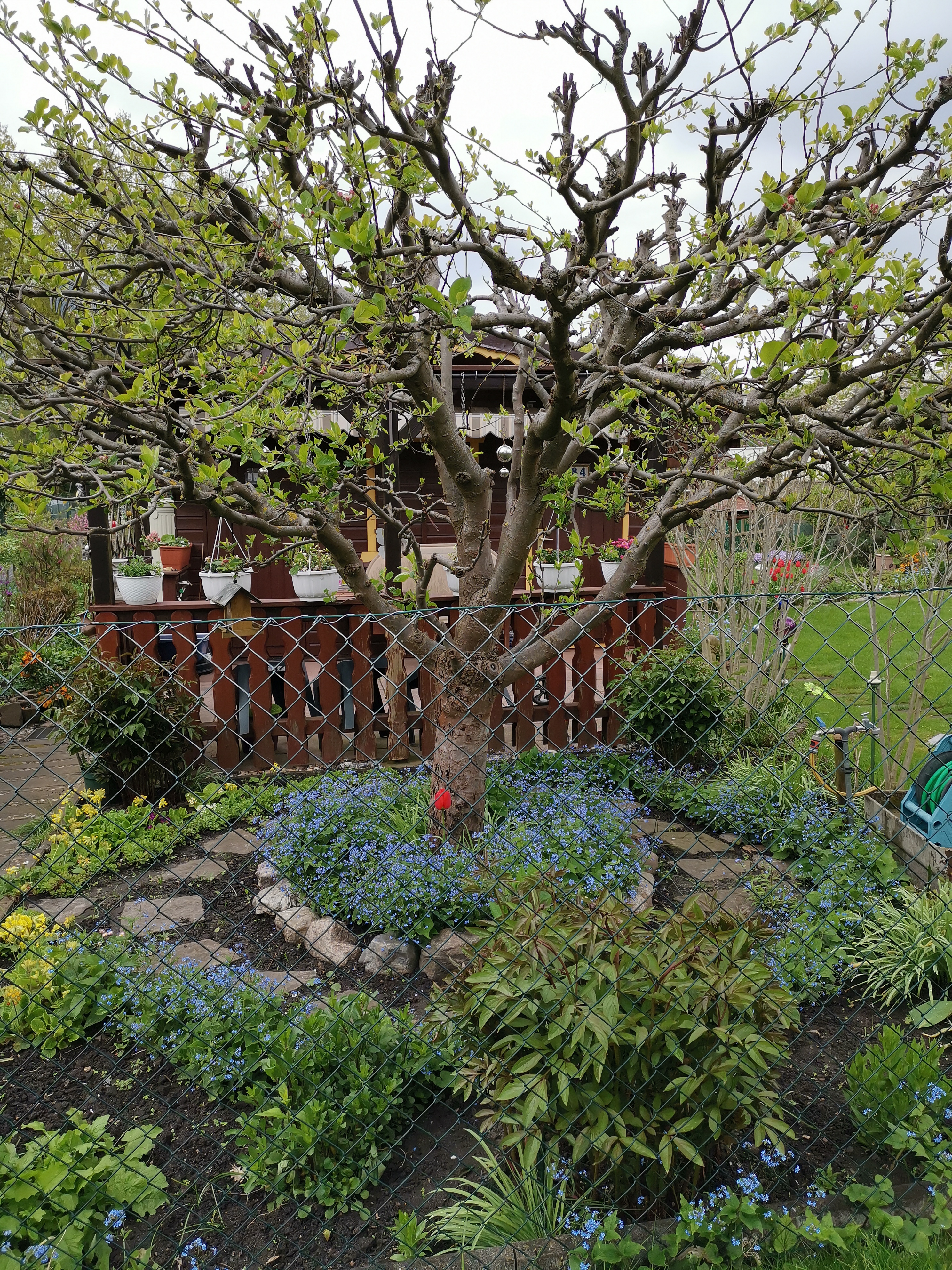 I am very lucky and have a Schrebergarten colony next to my apartment, so I walk my dog Odin there almost every day. There is so much inspiration: the scents of the flowers, the colors, and also sometimes the decorations. Especially at night. My favorite time to be there is late at night when it is already dark.Most gardens have solar lamps, so I can find my way. There are so many animals active at night. There is a fox family almost every night, strolling through the gardens, night active birds, hedgehogs, and so much more. You can easily forget that you are in the center of a big city. The traffic sounds are just a light, steady humming, the view of the stars and is perfect when there are not too many clouds.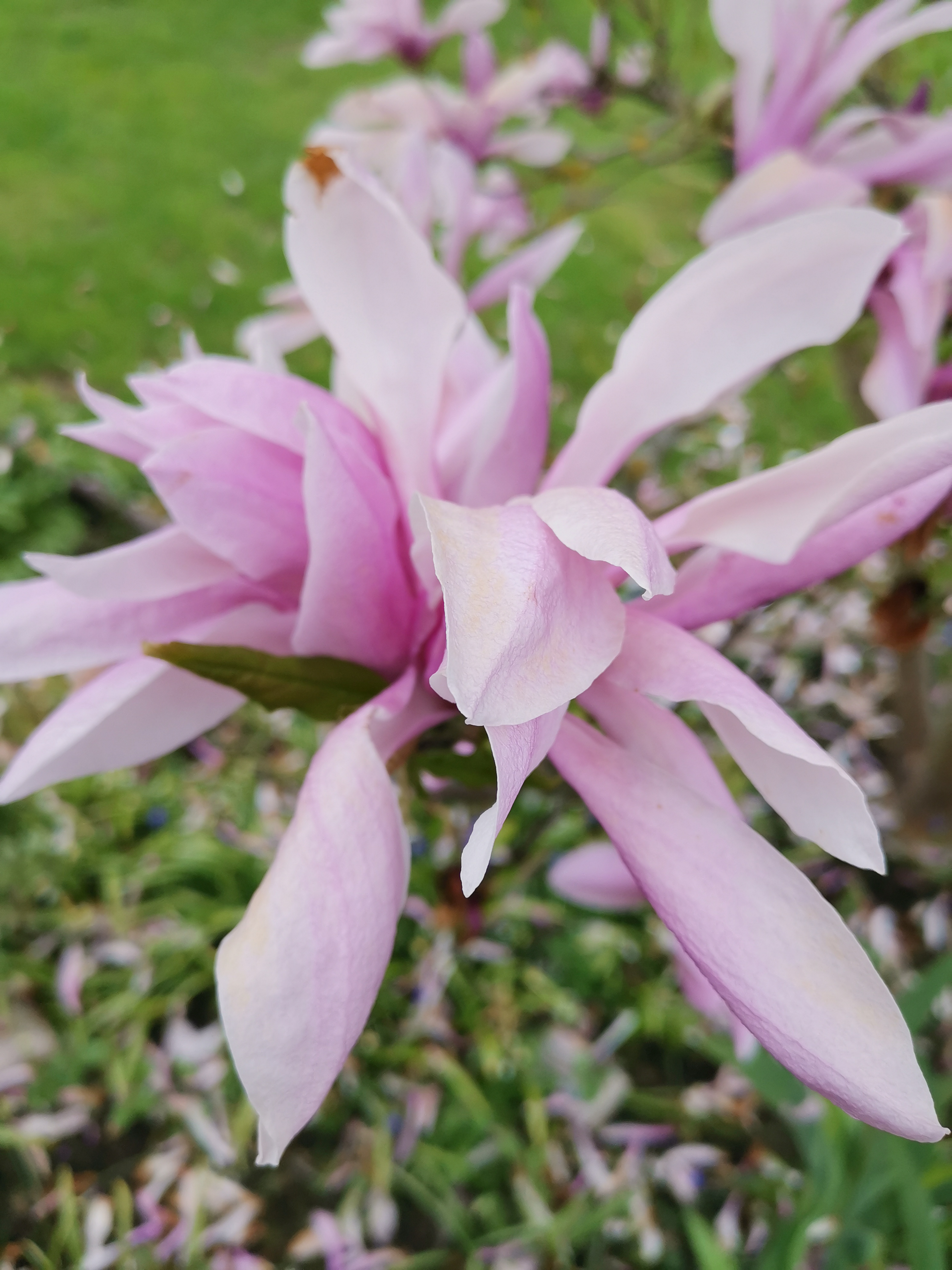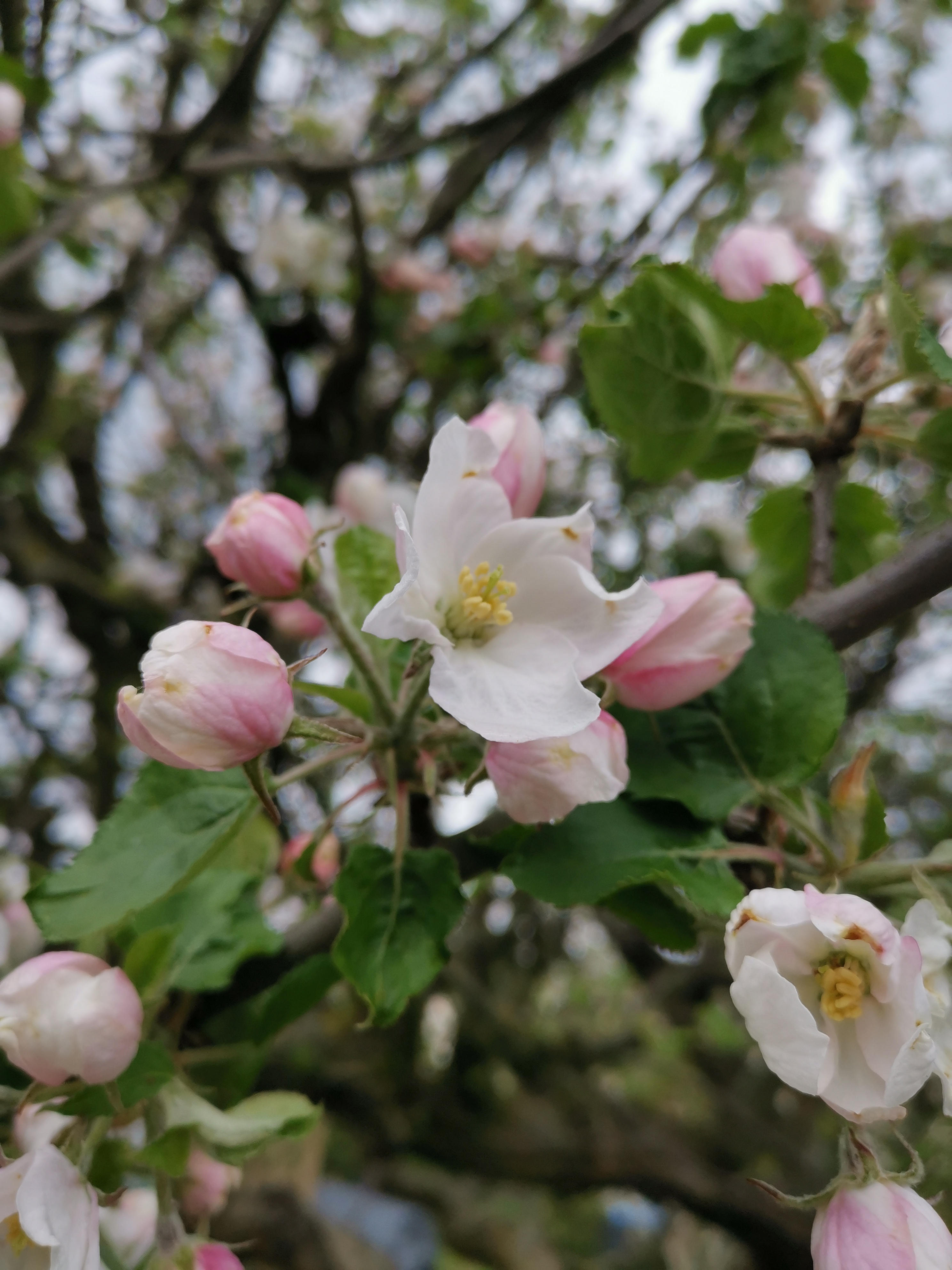 So instead of paintings, I want to show you some impressions from my neighborhood Schrebergarten. I hope you enjoy them.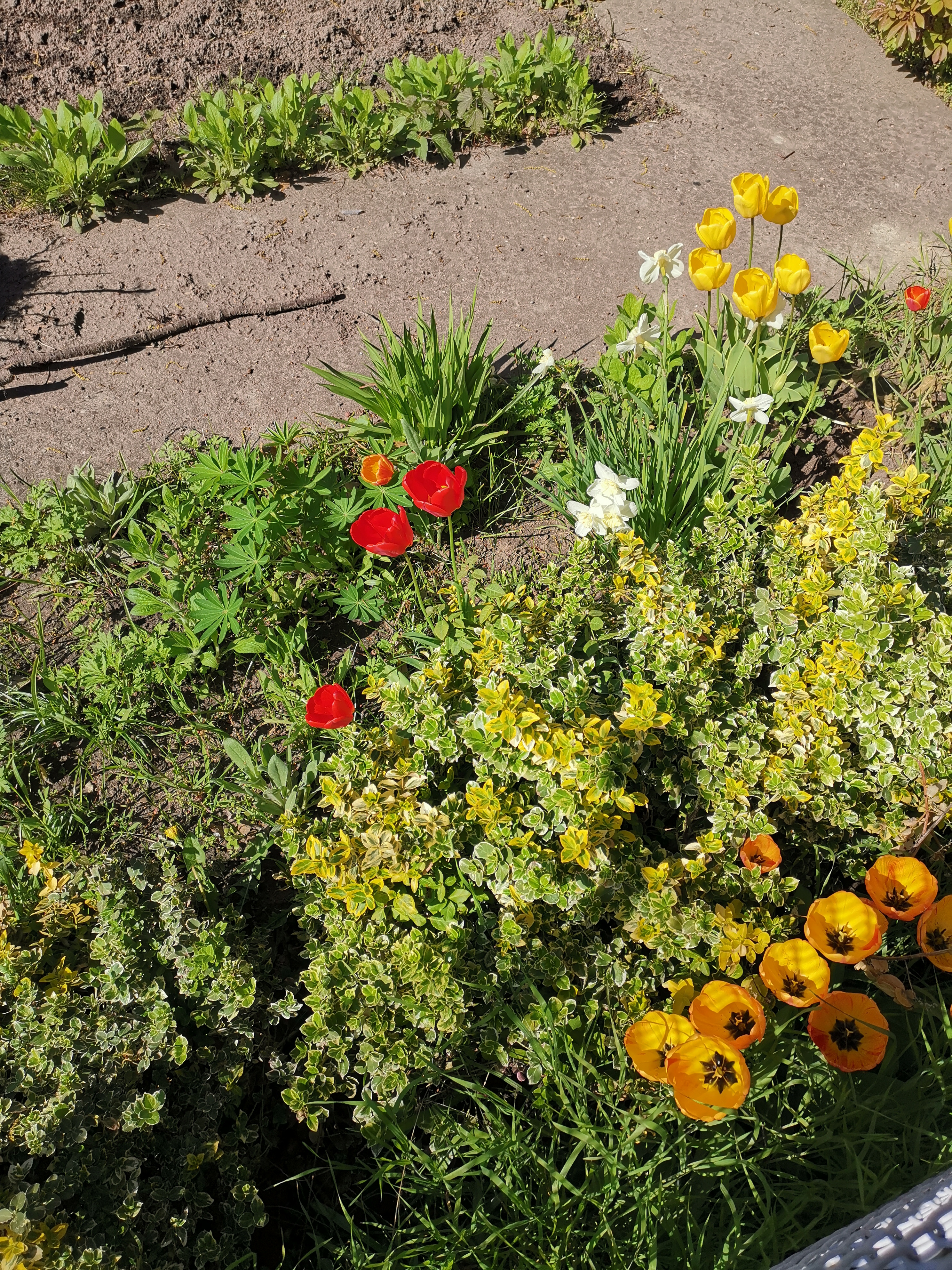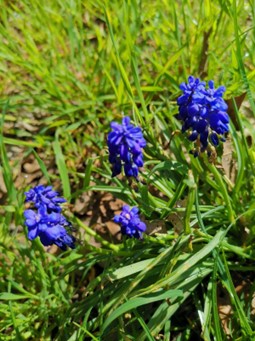 How do you like the idea of a Schrebergarten? Would you like to have one?

Please let me know if you find this interesting.

Be blessed and see you next month
Ellen

You may reach Ellen at : bunteinspirationen@gmail.com on Instagram: ellenberlin1

Bio: Ellen Hofrath-Stovall was born in 1965
She is living in Berlin/Germany
2 Daughters, 3 grandchildren
single
Painting since 2012, self-educated several exhibitions in cafes and restaurants


Reproduction of all or any part of material of Ellen Hofrath©, including previous posts, without the express written permission from Planet Starz, Inc. is strictly forbidden.

**Note from Natalie: Ellen is someone I discovered on Instagram and immediately we became friends. I thought what a nice addition to the ezine this would be to have a column for her.
Enjoy her work every month here at Mystic Living Today**