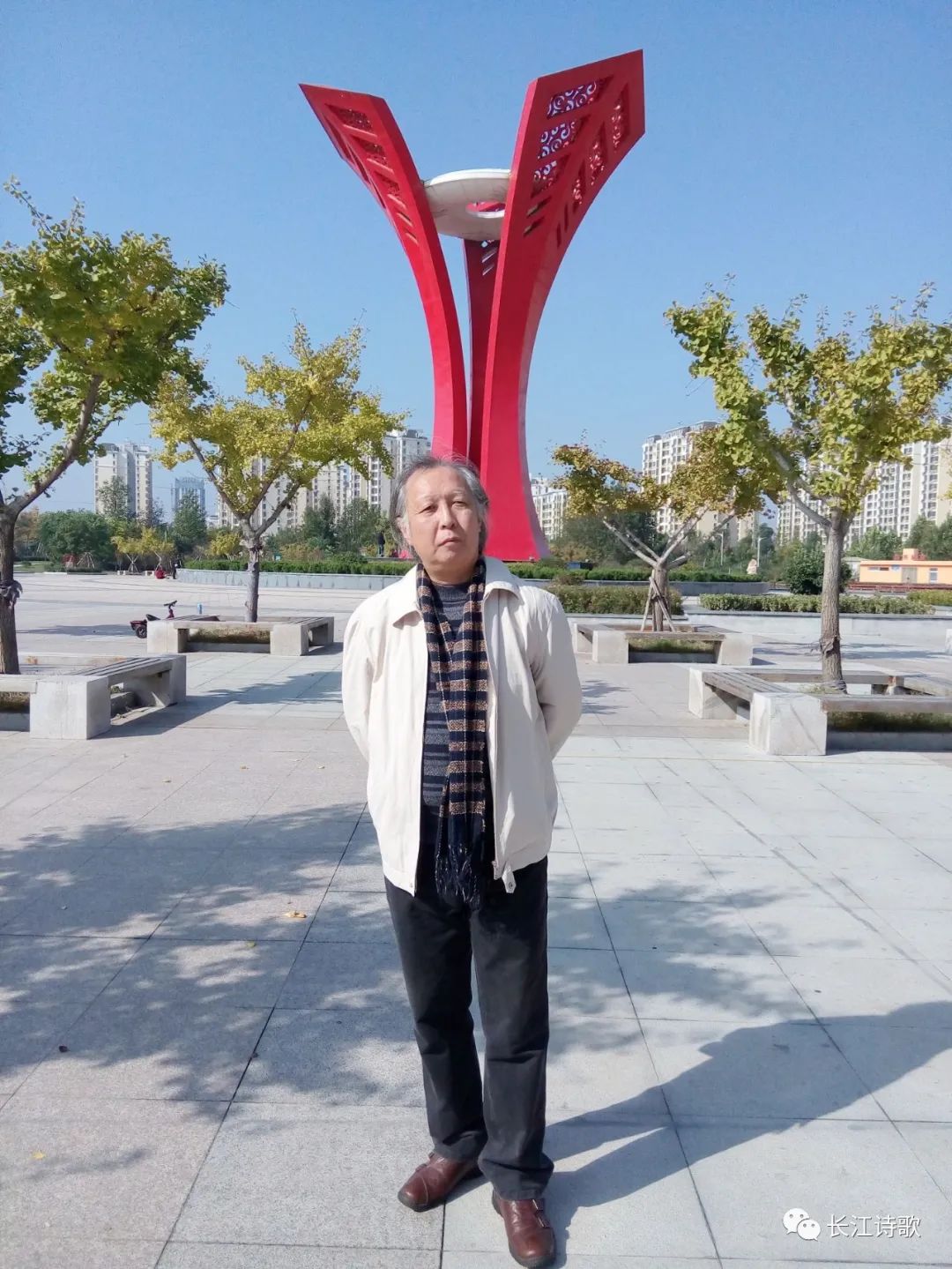 Yuan Hongri


The Song of the Universe – Thy Song

Sweet soul,
Let thy breath be sweet
Let thine eyes shine as the stars
Reflect about what thou shalt see!
Thou shalt forget the words
The song of the universe is thy song
The peace of the universe is thy peace
If thou shall speak
It is almost like God
Let there be light! And there was light.


On Angel Wings Heaven-Bound

Pluck out a star from the night sky above
And let it sing to you within your cranium
It shall bring to you the interplanetary song.
Let thine eyes reach the edge of the Milky Way
The earth is just a small stone;
Yesterday is just a butterfly.
When the angel wings conduct you to the Kingdom of Heaven
Ah! That sweet lightning will indeed make you forget the world.


Home Sweet Home beyond Milky Way

Nestled in the wings of night
After the pearl gem sets in heaven
I climb to the roof of the earth
To gaze at the star.
Gazing at the star,
To witness the coming century, the city of the giant
Blossom like a silver Garden.
The Music from that mysterious Galaxy
Soothes my soul like the rain.
In the light, let my form alight
Back to my home, beyond the Milky Way.
2015.9.9


Day and Night in Kingdom of Heaven

Last night, gazing at the stars
I saw those countless gems smile
Numberless from my past life
Limitless in the silver kingdom
Sprang from the light of thought
Forging ahead to superluminal chi
Five hundred years later, or, may I say
After a thousand five hundred years of the world
I saw a giant of a spacecraft
The eyes of those men and women
Were tranquil, serene as a diamond
Then I knew, once and forever: On the new planet,
In the Kingdom of Heaven, there is neither day nor night.
2016.2.8


Distant Heaven

Often I have a foretaste of the future city of the giant.
The young giants in platinum Villas
The young giants in and out of the great mansion in platinum
And I'm one of them
In the body the sacred flame burns
On the head flickers the signs of zodiac
And the Diamond eyes glimpse the distant kingdom of heaven!
2015.12.28



Bio: Yuan Hongri (born 1962) is a renowned Chinese mystic, poet, and philosopher. His work has been published in the UK, USA, India, New Zealand, Canada, and Nigeria; his poems have appeared in Poet's Espresso Review, Orbis, Tipton Poetry Journal, Harbinger Asylum, The Stray Branch, Acumen, Pinyon Review, Taj Mahal Review, Madswirl, Shot Glass Journal, Amethyst Review, The Poetry Village, and other e-zines, anthologies, and journals. His best known works are Platinum City and Golden Giant. His works explore themes of prehistoric and future civilization.



Manu Mangattu
About the Translator

Manu Mangattu is an English Professor, poet, editor, director and rank-holder. He has published 7 books, 73 research articles and 36 conference papers apart from 14 edited volumes with ISBN. He serves as chief editor/editor for various international journals. He has done UGC funded projects and a SWAYAM-MOOC course (Rs 15 lakhs). Besides translations from Chinese and Sanskrit, he writes poetry in English as well as in Indian languages. He was named "Comrade to Poetry China" in 2016. A visiting faculty at various universities and a quintessential bohemian-vagabond, he conducts poetry readings, workshops and lectures when inspired. After an apprenticeship in Shakespeare under Dr Stephen Greenblatt, he currently guides 23 research scholars and mentors NET English aspirants.

Phone:+86 15263747339 Email:
3112362909@qq.com
Address:No.18 middle school Yanzhou District ,Jining City, Shandong Province, China Yuan Hongri