SYD SILVAIR SHARES HALLOWEEN SINGLE "FEATHERLIGHT"
By Syd Silvair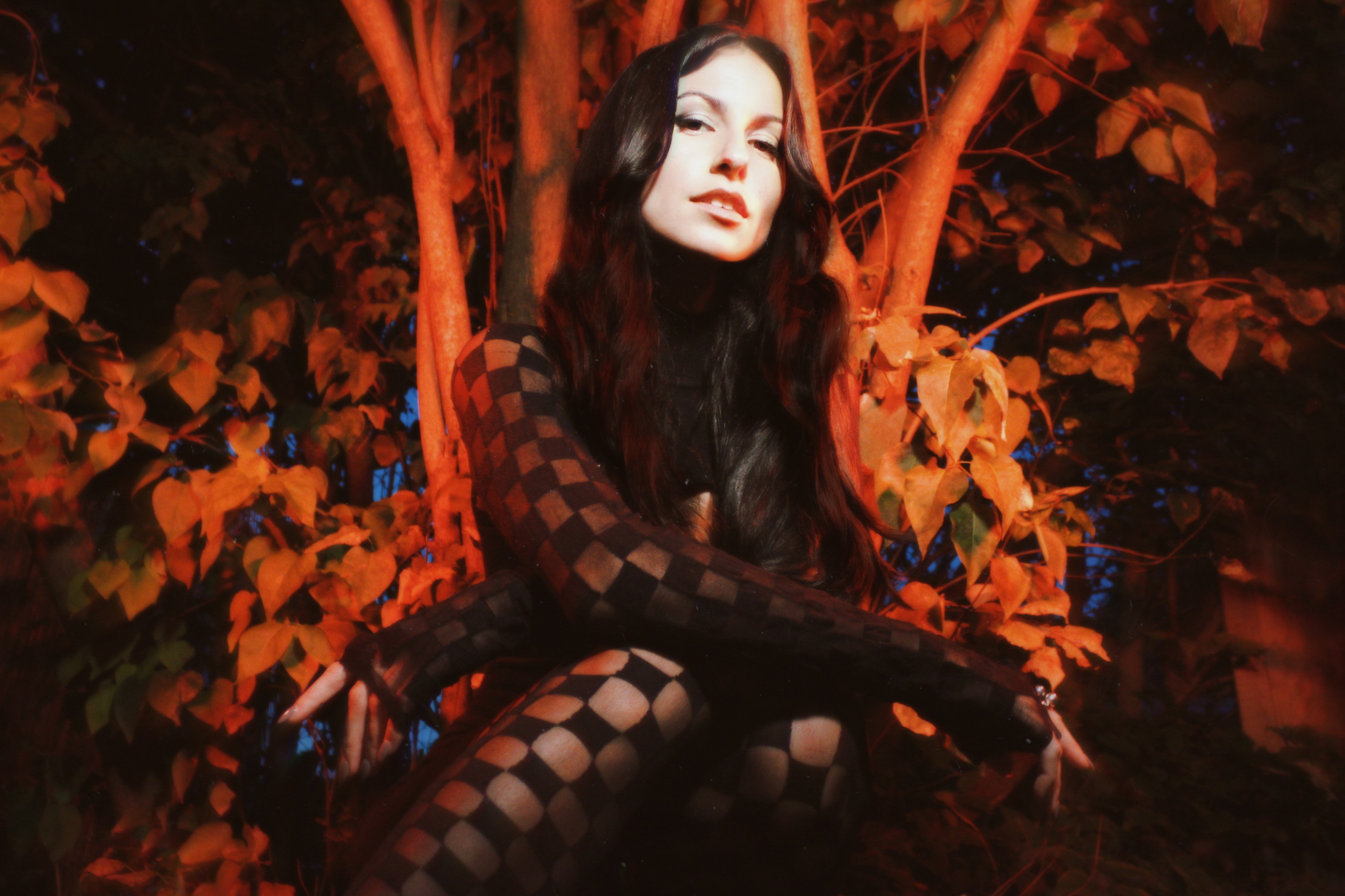 "...somewhere between disco's chic dying breath and the unplanned birth of new wave exists Silvair's aesthetic of modern pop." - EARMILK

"...St-Etienne-as-possibly-produced-by-David-Lynch sonics..." - BlackBook

"Dark and ethereal, Syd Silvair's debut EP, titled Reverie, captures the spirit of a moonlit disco. The four-piece debut marks a strong opening for the musician and mystic, whose divine energy seeps into every song." - Flaunt

"...Silvair poses as an intriguing enigma ready to create captivating conceptual pop for a new generation." - Line of Best Fit

With her new song "Featherlight" – out now via Weird Sister Records – Syd Silvair takes us on a cinematic payback tour, driven by punchy bass and tauntingly sweet vocals. The track is an anthem of revenge, inspired by the classic levitation game "light as a feather, stiff as a board." With the bite of an 80's horror soundtrack, Silvair utilized whispers, crowdsourced from fans around the world, to simulate the incantation that is synonymous with the game.

"Featherlight" draws on themes of resurrection, and serves as a reminder that each metaphorical death we suffer is an opportunity to come back better and badder than ever. Driving and propulsive, with production reminiscent of Italo disco legend Giorgio Moroder, "Featherlight" showcases the moonlighting tarot reader's bewitching vocals and with a lyrical phantom thread recurring throughout the song: "...light as a feather, stiff as a board," immortalized in the famous levitation scene from the 1996 horror classic, The Craft.

https://www.sydsilvair.com
https://www.facebook.com/sydsilvair/
https://www.instagram.com/sydsilvair/
https://twitter.com/sydsilvair?lang=en
Share this article with friends!